Grow LLC, the company selling kratom under the vendor name "Kratom Distro", has been ordered to pay $11 million to the family of Krystal Talavera, a Florida woman with pre-existing health conditions who died after ingesting "Space Dust".
Sold in an unlabeled package with no accompanying information, Space Dust has been reported to be an extremely potent kratom extract, according to user experience reports posted online.
Talavera's autopsy report listed an enlarged heart, enlarged liver associated with liver or heart disease, a widened mediastinum which can be related to life-threatening dysfunction of the aorta, nephrosclerosis (hardening of the arteries in the kidneys caused by long-term untreated high blood pressure), and gastritis (inflammation of the stomach). The medical examiner's report stated Talavera had "no known medical history", and that, "Two weeks prior to her death, the decedent complained of stomach pain." "Her biological father reportedly had heart valve disease", the report also stated. Her cardiac pathology was classified as having "no histopathic change".
New York Post and The Guardian did not mention Talavera's pre-existing conditions, did not bother to differentiate between kratom extracts and plain leaf powder, and did not mention that "Space Dust" was an extremely strong extract.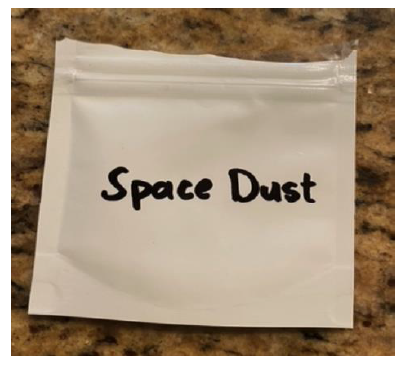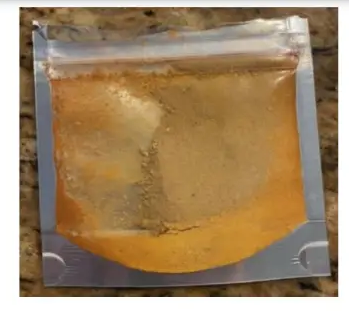 The postmortem toxicology report obtained by Kratom Science lists 1594 ng/ml of mitragynine present in Talavera's blood, an extremely high amount. The packet was only labelled "Space Dust" in sharpie marker. No listing of contents or suggested dosage was included.
Kratom remains legal all but six states, regulated only in states where Kratom Consumer Protection Acts have been passed, and unregulated on the federal level.
The Food and Drug Administration (FDA) began issuing import alerts on kratom in 2012, when CEO of once anti-kratom dietary supplements industry group Natural Products Association, Daniel Fabricant, was head of he FDA's Division of Dietary Supplements. In 2016, the Drug Enforcement Administration (DEA) issued a notice of intent to place kratom on its list of Schedule I substances. After a public outcry, the DEA relented.
The FDA has since refused to regulate kratom as a dietary supplement. Therefore, companies are not subject to Good Manufacturing Practices (GMP) standards set forth under the Dietary Supplement Health and Education Act of 1994 (DSHEA act). Companies like Grow, LLC can sell extremely strong extracts without information on dosage, without having to go through a GMP standards process for purity and cleanliness, ensuring the product is free from adulterants and common contaminents like bacteria and lead.
The American Kratom Association has been advocating for the Kratom Consumer Protection Act to be passed in states and federally. This law would require companies to sell only pure kratom, labeled with ingredients and instructions, to adults only.
Despite the fact that millions of Americans consume kratom, all the FDA has done is occasionally warn companies for selling kratom using health claims, or use US Marshalls to seize large shipments of kratom at ports.
Resources for FDA enforcement of the entire dietary supplements industry have been historically lacking since the passing of the 1994 DSHEA act.
Medicinal chemist and kratom expert Dr. Christopher McCurdy told Kratom Science:
"The whole dietary supplement industry is scary. Quite frankly, there's regulations there, but there's not enough people to enforce the regulations. A lot of products that are being sold – I try to speak to this as an entire industry, not just kratom – there's stuff that's adulterated all the time."
Related Stories
December 2, 2022: "Florida Family Sues Kratom Vendor For Wrongful Death; Strong Kratom Extract Found"
August 4, 2023: "Kratom Vendor Who Lost $11 Million Lawsuit Failed to Launch a Defense"