Your Resource Center For Kratom Research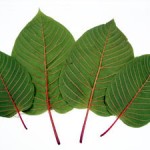 Mitragyna speciosa (ketum, kratom or kratum, Thai: กระท่อม) is a tropical deciduous and evergreen tree in the coffee family (Rubiaceae) native to Southeast Asia in the Indochina and Malesia floristic regions. Its leaves are used for medicinal properties.
M. speciosa is indigenous to Thailand and, despite growing naturally in the country, has been outlawed for 70 years and was originally banned because it was reducing the Thai government's tax revenue from opium distribution.
Follow any of the links below to learn more about the history and research behind kratom:
---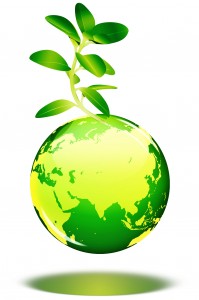 ⇒ Ethnopharmacology Of Kratom And The Mitragyna Alkaloids
KARL L.R. JANSEN and COLIN J. PRAST
Department of Anatomy, University of Auckland Medical School, Private Bag, Aucklund (New Zealand)
Mitragyna speciosa Korth. ("kratom", "biak") is a Southeast Asian tree, the leaves of which provide several alkaloids of considerable interest and seemingly contradictory properties. The first formal pharmacological investigations were carried out at the University of Cambridge. Grewal performed a series of experiments on animal tissues and found mitragynine to be a central nervous system stimulant rather than depressant.
Read Full Article Here
---
⇒ Pharmacology Of Kratom: An Emerging Botanical Agent With Stimulant, Analgesic And Opioid-Like Effects
Prozialeck WC, Jivan JK, Andurkar SV
Department of Pharmacology, Midwestern University/Chicago College of Osteopathic Medicine

Kratom leaves produce complex stimulant and opioid-like analgesic effects. In Asia, kratom has been used to stave off fatigue and to manage pain, diarrhea, cough, and opioid withdrawal. Recently, kratom has become widely available in the United States and Europe by means of smoke shops and the Internet. Analyses of the medical literature and select Internet sites indicate that individuals in the United States are increasingly using kratom for the self-management of pain and opioid withdrawal. Kratom contains pharmacologically active constituents, most notably mitragynine and 7-hydroxymitragynine.
Read Full Article Here
---
⇒ Self-Treatment Of Opioid Withdrawal Using Kratom (Mitragynia Speciosa Korth)
Edward W. Boyer, Kavita M. Babu, Jessica E. Adkins, Christopher R. McCurdy, and John H. Halpern
University of Massachusetts Medical School, Harvard Medical School, University of Mississippi
We report the self-treatment of chronic pain and opioid withdrawal with kratom. The predominant alkaloid of kratom, mitragynine, binds mu- and kappa-opioid receptors, but has additional receptor affinities that might augment its effectiveness at mitigating opioid withdrawal. The natural history of kratom use, including its clinical pharmacology and toxicology, are poorly understood.
Read Full Article Here