A Florida family is suing kratom vendor Grow, LLC (d/b/a Kratom Distro) for the wrongful death of Krystal Talavera, a 39 year old nurse from Palm Beach, Florida.
An open packet of "Space Dust", reported as an extremely strong kratom extract, was found near her body when she died in June 2021. The packet was not labeled with information on contents or suggested dose.
The postmortem toxicology report obtained by Kratom Science lists 1594 ng/ml of mitragynine present, a significantly high amount. Tests for common drugs like methamphetamine, antihistamine, and alcohol were negative. Caffeine and cotinine (a metabolite of nicotine) were present in non-toxic amounts. The report also showed naloxone, perhaps administered in an attempt to counter a perceived opioid overdose.
According to an analysis of postmortem toxicology reports (Papsun et al., 2019) "mitragynine concentrations between 100 and 500 ng/mL may need to be scrutinized as contributory, while concentrations > 1,000 ng/mL are more frequently being associated with fatalities and may be more causative in nature".
Postmortem toxicology tests do not account for many novel psychoactive compounds, such as tianeptine and phenibut, which have been found in intentionally adulterated kratom samples.
While most kratom extracts are "full spectrum", having the same alkaloid profile that is naturally occurring in plain leaf kratom, some have been found to contain elevated levels of minor complex alkaloids that may have not been thoroughly researched or even tested on animals.
The autopsy report listed an enlarged heart, enlarged liver associated with liver or heart disease, a widened mediastinum which can be related to life-threatening dysfunction of the aorta, nephrosclerosis (hardening of the arteries in the kidneys caused by long-term untreated high blood pressure), and gastritis (inflammation of the stomach).
The medical examiner's report stated Talavera had "no known medical history", and that, "Two weeks prior to her death, the decedent complained of stomach pain." "Her biological father reportedly had heart valve disease", the report also stated, Her cardiac pathology was classified as having "no histopathic change".
In another case, the family of Chester County, PA man Caleb Sturgis sued a kratom vendor for wrongful death after he died with 2700 ng/ml of mitragynine in his blood. According to a report submitted as Exhibit A by the defense, authored by Harvard Medical School Emergency Medicine Professor Dr. Edward A. Boyer, Sturgis had "severe, congenital, familial hearing loss. One leading cause of severe, congenital, familial hearing loss is Jervell and Lang-Nielsen Syndrome (JLNS)…Individuals with complete manifestations of the disease often succumb to sudden cardiac death".
No mechanism of action has been established for how kratom or mitragynine could cause or trigger a cardiac death. Many consumers of kratom have regular health screenings and blood work. Kratom, especially in extreme doses, can interact with many prescription and OTC drugs and dietary supplements, and may be damaging to those with certain heath conditions.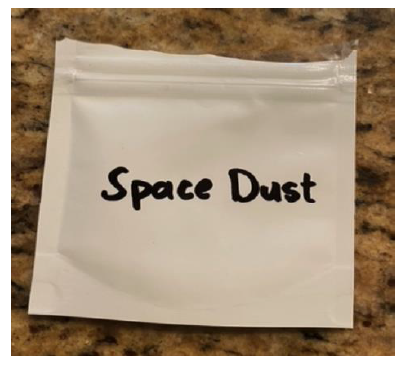 The "Space Dust" extract sold by Kratom Distro/Grow, LLC has been reported on Reddit and elsewhere as being extremely strong. One Redditor wrote:
Someone gave me this, didn't tell me it was extract and I took a regular sized dose last night. It was HORRIBLE. I was shaking so bad I couldn't even hold my water bottle to take a sip. Sweating like I ran 20 miles. Couldn't walk, couldn't see, and projectile vomited in the middle of the night. I was scared to fall asleep. I thought I was going to die. I still feel shaky today but much better than last night. Not EVER taking it again, not EVER!
Bad bad bad experience here when it first came out at .2 ooof like could not stand. Definitely never felt like that from any kratom before.
We've reached out to Kratom Distro for more information about this product. We'll update this post should we get a reply.
The trial is scheduled to take place in July 2023.
REFERENCE
Papsun DM, Chan-Hosokawa A, Friederich L, Brower J, Graf K, Logan B. The Trouble With Kratom: Analytical and Interpretative Issues Involving Mitragynine. J Anal Toxicol. 2019 Sep 10;43(8):615-629. doi: 10.1093/jat/bkz064. PMID: 31424079.