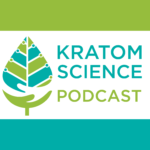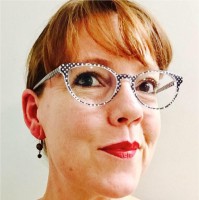 Jennifer Bruce has "20+ years of industry experience in establishing and implementing quality systems for drugs, OTCs, biologics, dietary supplements and cosmetics from early phase development through commercialization" (from her LinkedIn). She became disillusioned with the pharmaceutical industry, and in 2019 discovered the need for quality assurance in the kratom industry. We talk about why it's important for kratom vendors to follow Good Manufacturing Practices (GMP), how vendors could be shut down by the FDA, why all of this vital to both the quality of the kratom products and the health of the customers who consume them, and why the future is going to a require a market where all vendors follow these procedures. We also talk about Jennifer's own experience with naturopathic/holistic wellness, pharmaceuticals vs. "natural" products, and her experience working for pharmaceutical corporations vs. small kratom and other botanical businesses.
Jennifer Bruce is an independent consultant who works with kratom vendors. Contact her on LinkedIn https://www.linkedin.com/in/jennifer-bruce-47a11511/
Kratom Science is on Facebook.com/kratomscience and Twitter @kratomscience
Music: Risey, "Memories of Thailand"
Kratom Science Podcast is produced by Brian Gallagher for KratomScience.com
So far we don't do advertising or ask for donations, but please support the Kratom Science Podcast and Like, Subscribe, Share, Rate, Review, and Comment wherever you listen to podcasts. Thank you!
Disclaimer: None of the content on this or any episode of Kratom Science Podcast, Kratom Science Journal Club, or on any of the pages of KratomScience.com constitutes or should be considered medical claims or medical advice.