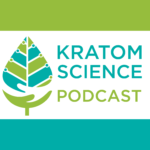 Today on Journal Club, Dr. Jon Cachat look at a study in 2021 out of University of Colorado, Boulder in cooperation with Leafly that examines nearly 90,000 cannabis samples. Does Indica, Sativa, and Hybrid really mean anything in terms of psychoactive effects? Are cannabis strains labelled consistently in terms of cannabinoid and terpene content? We also talk about an app Dr. Jon is working on where users report effects of different brands of cannabis matched with cannabinoids and terpenes, called The Cannabis Diary. Plus we talk briefly about a Spanish company, KREI, that is working on a patent for genetically tracking cannabis strains to their origin.
References
Smith, C. J., Vergara, D., Keegan, B., & Jikomes, N. (2022). The phytochemical diversity of commercial Cannabis in the United States. PloS one, 17(5), e0267498. https://doi.org/10.1371/journal.pone.0267498 Full text: https://www.biorxiv.org/content/10.1101/2021.07.05.451212v1
The Cannabis Diary, an app that helps consumers understand "what cannabinoids & terpenes profile (the entourage) works best for their desired effects" https://www.thecannabisdiary.co
KREI Method – company from Spain working on tracking cannabis genetics. See overview below…
Dr. Jonathan Cachat is on social media @jcachat and http://jcachat.com/
Kratom Science is on Facebook.com/kratomscience and Twitter @kratomscience
Music: Captain Bigwheel "Moonrunner"
Kratom Science Journal Club is produced by Brian Gallagher for KratomScience.com
So far we don't do advertising or ask for donations, but please support the Kratom Science Journal Club and Like, Subscribe, Share, Rate, Review, and Comment wherever you listen to podcasts. Thank you!
Disclaimer: None of the content on this or any episode of Kratom Science Journal Club, Kratom Science Podcast, or on any of the pages of KratomScience.com constitutes or should be considered medical claims or medical advice.