Grow LLC, selling under the brand Kratom Distro, failed to show up in court to defend itself against the family of a Florida woman who died after ingesting "Space Dust", a extremely strong kratom extract, sold to her by the company in a poorly labeled packet.
On March 24, 2023, in the case of Devin Filippelli vs. Sean Michael Harder, et al, the Clerk of Court issued a Clerk's Default. Filippelli is Talavera's son, and Sean Michael Harder is the owner of Grow LLC. The document stated:
It appearing that the defendant(s) herein, is/are in default for failure to appear, answer, or otherwise plead
to the complaint filed herein within the time required by law.
Default is hereby entered against defendant(s)
GROW LLC
SEAN MICHAEL HARDER
An "ORDER GRANTING IN PART MOTION FOR ENTRY OF FINAL DEFAULT JUDGMENT" was entered into the docket on May 23, stating:
On March 15, 2023, Defendants withdrew their Answer and Affirmative Defenses and consented to default judgment citing financial inability to defend this action. (DE 36). Pursuant to Plaintiff's Motion for Entry of Default (DE 40), the Clerk entered default as to Defendants on March 24, 2023 . (DE 42). Plaintiff now moves for default judgment on Count I, strict liability for failure to warn; Count II, strict liability for design defect; and Count V, negligence.
Financial inability could be the reason Harder, who sold kratom out of his house, could not afford to place warning labels on the highly concentrated "Space Dust" kratom extract product.
In a May 18, 2021 screen capture via archive.org, Kratom Distro lists "Space Dust" for sale, one month before Krystal Talavera's death. The produce was hyped as "Pure American made kratom extract (25.53% mitragynine). Extracted in a US laboratory by a licensed chemist." The description continued:
Space Dust Extract – The newest batch of the original product.
It doesn't quite have the same fluffy consistency (not quite the same grind) but the effects should be exactly the same.

Our company works with the most advanced kratom laboratory in the United States, possibly the world.

Space Dust Extract was invented about a year ago, but this batch was made recently. It derives its name from the unique look and texture, which gives it the appearance you would expect if you were walking around on a foreign planet.

It is a granular texture, and a pale orange color, and the effects will be unique, as it was created with an innovative process that is being refined as we speak in the laboratory from whence it came.

If you're looking for a new experience from an extract product, look no further and give this a try.

Available sizes: 5 grams, 10 grams, 25 grams, 50 grams

NOT INTENDED FOR NEW KRATOM USERS. PLEASE USE RESPONSIBLY

Please do not use more than .2g at one time!
The page then provided links "For an extract that isn't quite so strong" and "For the original batch of Space Dust".
The company also listed a disclaimer that included "You agree to release us for any adverse effects that may arise from improper handling and/or consumption of this product."
Disclaimer: Kratom has not been evaluated by the FDA. We make no claims that kratom cures, prevents, or treats any disease or ailment. All information on the website is for educational purposes only. Keep this product out of reach of children. Kratom is not a dietary supplement, but a raw materials and/or bulk herb. All information provided has not been evaluated by the FDA and all kratom products on this site are sold for horticultural, educational, and scientific use. This product is for use and handling only by those with the knowledge and equipment to safely handle this ingredient. Sold as a bulk botanical ingredient with no directions or claims, and not approved by the FDA for internal use. You agree to release us for any adverse effects that may arise from improper handling and/or consumption of this product.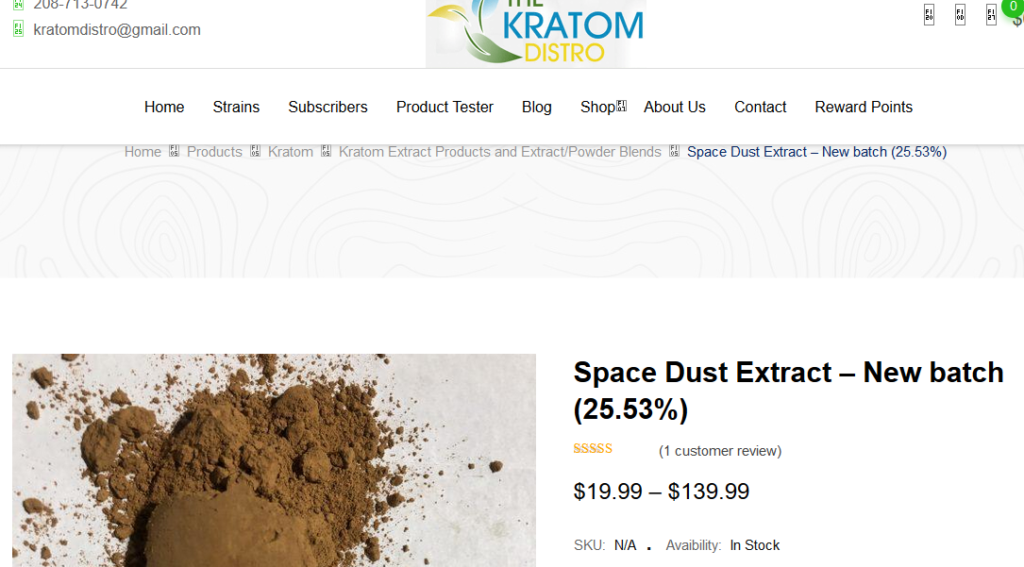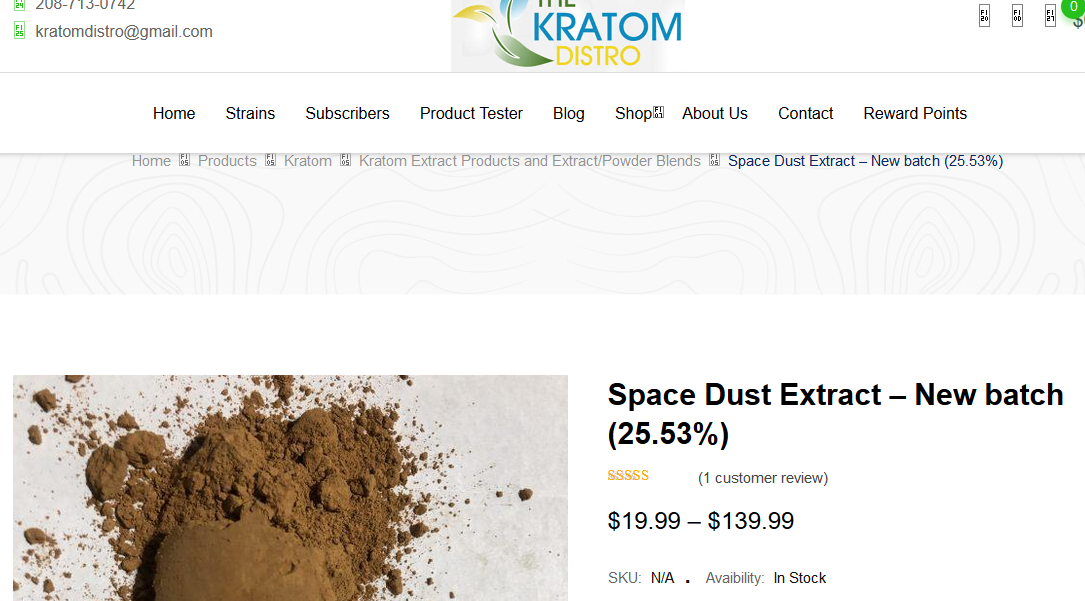 Had the company bother to defend itself, this disclaimer most likely would have been brought up in court, along with the fact that, according to the medical examiner's report, Talavera apparently had preexisting conditions.
Given that none of the above information, including the dosing recommendation of "not more than .2g at one time" was included on the label, the defense may have been weak in any case. Pictures of the Space Dust packet found near Talavera demonstrated that it was mostly empty. Given that the smallest amount of this product sold was 5 grams, we can speculate that Talavera consumed up to 4 grams of an extremely strong product, 20 times the 0.2 gram dose recommended on the website.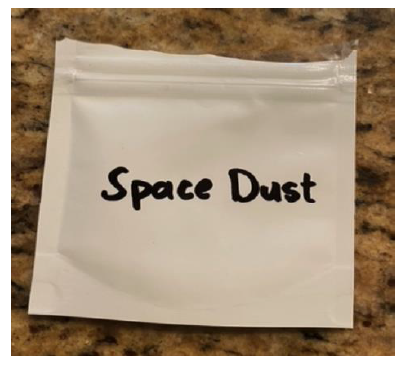 Corporate media reports of this case have failed to differentiate between plain leaf kratom and this extremely strong extract, failed to mention Ms. Talavera's preexisting conditions found in the autopsy, and failed to mention the defendant failed to show up in court.