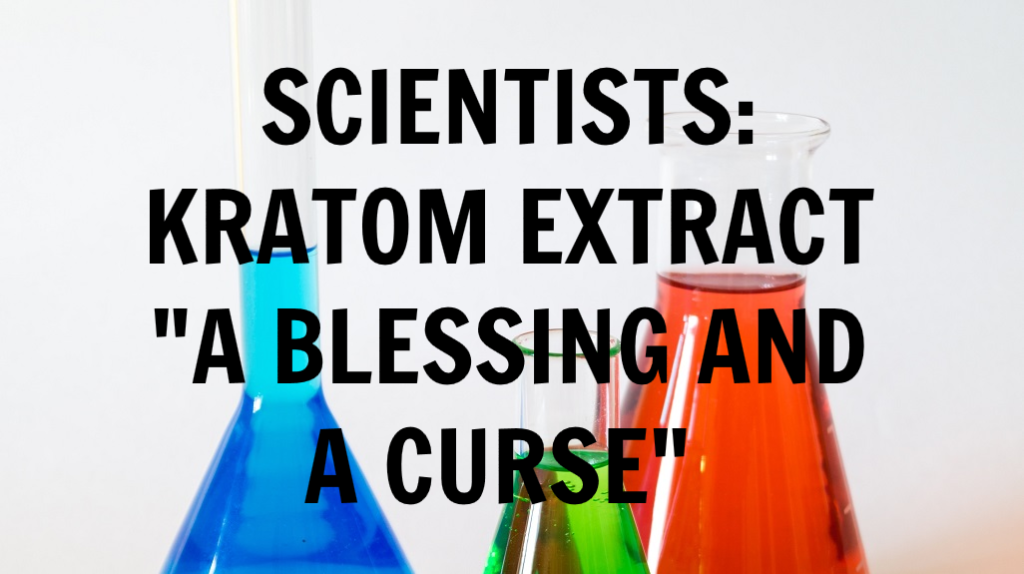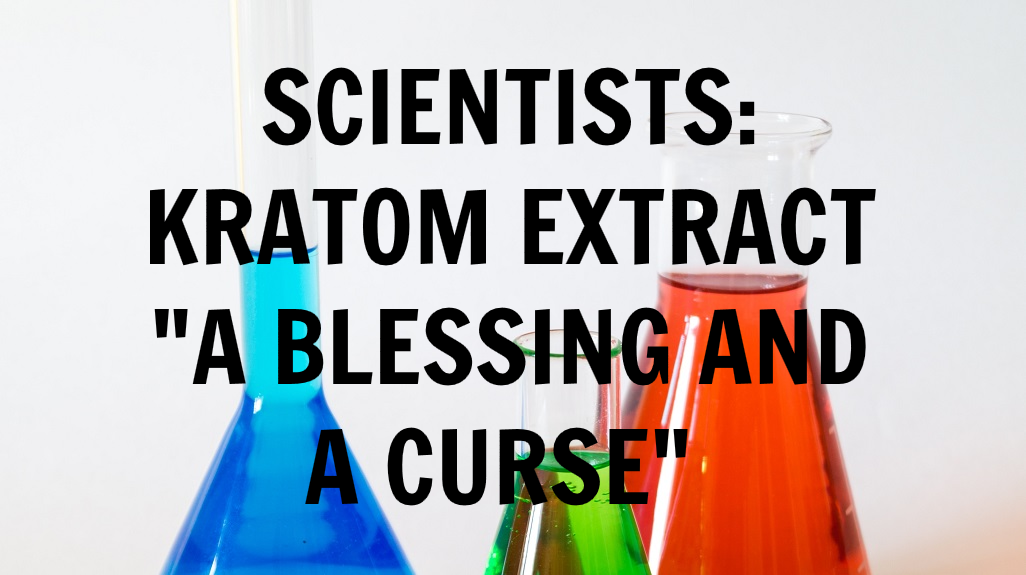 In a letter to the journal Addiction, kratom scientists including Oliver Grundmann, Christopher McCurdy, Abhisheak Sharma, Kirsten Smith, and Marc Swogger emphasized that kratom leaf, sold in crushed or dried for in the West and used for at least hundreds of years in Southeast Asia, is different from kratom alkaloid extract products, manufactured recently and sold in powder or liquid shots.
History has shown us that developing enriched natural-product elixirs or purified active agents, as with cocaine from the coca shrub and morphine from the opium poppy, can be both a blessing and a curse: a blessing in that some of these concentrates can be medically useful to improve quality of life for patients suffering from a variety of disorders and a curse of increased risk. Concentrated kratom extracts are analogous to these previous historical examples. They may provide benefit to some, but they may result in unpredictable adverse effects and other potential harms resulting from dependence and drug–drug interactions.
Kratom leaf is much less potent than extracts, with alkaloid content usually making up about 1% of leaf material. It's generally considered less risky, especially for new consumers, to use plain leaf extracts, as long as has been lab tested for contaminents like heavy metals. Untested kratom leaf material may contain lead common in Indonesian soil, where the United States get 95% of the kratom it imports.
The scientists also recommended…
that kratom in its native form as the unadulterated fresh or dried leaf material remains available to consumers with proper oversight and regulation, including clear labeling describing the amount of mitragynine per dose, recommended maximum daily doses, potential for drug interactions and implementation of proper good manufacturing practices (GMP), similar to other dietary supplements.
Reference
Grundmann, O., Garcia-Romeu, A., McCurdy, C. R., Sharma, A., Smith, K. E., Swogger, M. T., & Weiss, S. T. (2023). Not all kratom is equal: The important distinction between native leaf and extract products. Addiction (Abingdon, England), 10.1111/add.16366. Advance online publication. https://doi.org/10.1111/add.16366