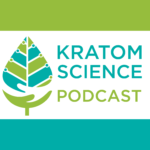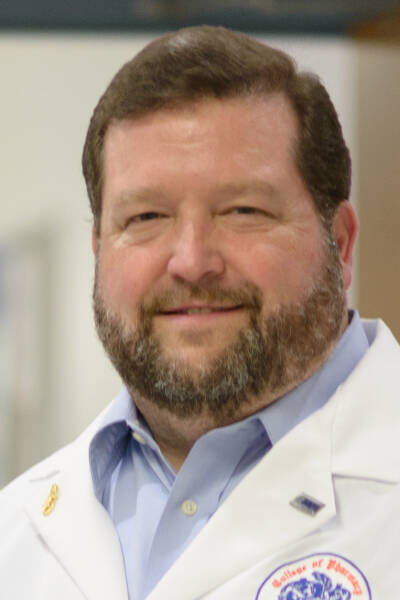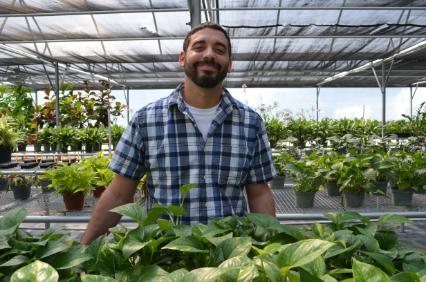 Dr. Chris McCurdy is a medicinal chemist who has done groundbreaking research on kratom since 2004, starting at the University of Mississippi. In 2017 Dr. McCurdy moved to the University of Florida College of Pharmacy where he continues his research today with an expert team of pharmacologists, unlocking the function of kratom's many alkaloids and how they interact with our metabolism and brains. Dr. Brian Pearson is a horticulturalist, also at University of Florida, who studies kratom and other medicinal plants, as well as food, landscape, and ornamental plants. Dr. McCurdy talks about his venture into kratom science. Dr. Pearson talks about the mother plant at UF, what alkaloids do for the plant, alkaloid consistency and whether it's regional or varying from individual tree to tree, possible standardization for a domestic kratom market, future alkaloid standards for kratom products, 7-hydroxymitragynine alone vs. the symphony orchestra of kratom alkaloids, why oxidized alkaloids may be generally harmful, and why the dietary supplements industry in general carries great risks for adulterants, and why drug development does not mean restricting the availability of the kratom product. We talk about the pathway forward to a future of kratom as a plant that can help people and make the world a better place.
Music: Risey "Memories of Thailand"
The Kratom Science Podcast is written and produced by Brian Gallagher for KratomScience.com
None of the content on this or any episode of the Kratom Science Podcast is intended as medical claims or medical advice.
References
Babu, K. M., McCurdy, C. R., & Boyer, E. W. (2008). Opioid receptors and legal highs: Salvia divinorum and Kratom. Clinical toxicology (Philadelphia, Pa.), 46(2), 146–152. https://doi.org/10.1080/15563650701241795
Chear, N. J., León, F., Sharma, A., Kanumuri, S., Zwolinski, G., Abboud, K. A., Singh, D., Restrepo, L. F., Patel, A., Hiranita, T., Ramanathan, S., Hampson, A. J., McMahon, L. R., & McCurdy, C. R. (2021). Exploring the Chemistry of Alkaloids from Malaysian Mitragyna speciosa (Kratom) and the Role of Oxindoles on Human Opioid Receptors. Journal of natural products, 84(4), 1034–1043. https://doi.org/10.1021/acs.jnatprod.0c01055
León, F., Habib, E., Adkins, J. E., Furr, E. B., McCurdy, C. R., & Cutler, S. J. (2009). Phytochemical characterization of the leaves of Mitragyna speciosa grown in U.S.A. Natural product communications, 4(7), 907–910.
Lydecker, A. G., Sharma, A., McCurdy, C. R., Avery, B. A., Babu, K. M., & Boyer, E. W. (2016). Suspected Adulteration of Commercial Kratom Products with 7-Hydroxymitragynine. Journal of medical toxicology : official journal of the American College of Medical Toxicology, 12(4), 341–349. https://doi.org/10.1007/s13181-016-0588-y
Macko, E., Weisbach, J. A., & Douglas, B. (1972). Some observations on the pharmacology of mitragynine. Archives internationales de pharmacodynamie et de therapie, 198(1), 145–161.
McCurdy, C. R., & Scully, S. S. (2005). Analgesic substances derived from natural products (natureceuticals). Life sciences, 78(5), 476–484. https://doi.org/10.1016/j.lfs.2005.09.006
McCurdy, C. R., Sufka, K. J., Smith, G. H., Warnick, J. E., & Nieto, M. J. (2006). Antinociceptive profile of salvinorin A, a structurally unique kappa opioid receptor agonist. Pharmacology, biochemistry, and behavior, 83(1), 109–113. https://doi.org/10.1016/j.pbb.2005.12.011
Roth, B. L., Baner, K., Westkaemper, R., Siebert, D., Rice, K. C., Steinberg, S., Ernsberger, P., & Rothman, R. B. (2002). Salvinorin A: a potent naturally occurring nonnitrogenous kappa opioid selective agonist. Proceedings of the National Academy of Sciences of the United States of America, 99(18), 11934–11939. https://doi.org/10.1073/pnas.182234399
Zhang, M., Sharma, A., León, F., Avery, B., Kjelgren, R., McCurdy, C. R., & Pearson, B. J. (2020). Effects of Nutrient Fertility on Growth and Alkaloidal Content in Mitragyna speciosa (Kratom). Frontiers in plant science, 11, 597696. https://doi.org/10.3389/fpls.2020.597696
###