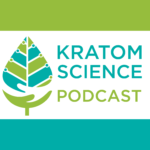 Note: Nothing in this podcast or on KratomScience.com is intended to be medical advice, nor should it be taken as such. We're not medical doctors. Please don't listen to podcasts for advice on what you should or should not put in your body.
For episode #14, Dr. Jonathan Cachat answers half of the remaining question from our February 23rd r/kratom Reddit AMA. There were so many questions, we divided this into two episodes.
In Part 1 questions are answered about kratom and liver enzymes, kratom in combination with alcohol and other substances, kratom vs. classical opioids for pain management, and is there any evidence of neurotoxicity with long-term kratom use?
AMA thread https://www.reddit.com/r/kratom/comments/lmz1pe/live_ama_neuroscientist_answers_your_questions/
Dr. Cachat can be reached on Twitter @jcachat or at ccvresearch.com
Kratom Science Podcast is produced by Brian Gallagher for KratomScience.com
Other podcast episodes mentioned:
https://www.kratomscience.com/podcast/10-journal-club-kratom-and-alcohol/
https://www.kratomscience.com/podcast/13-journal-club-how-kratom-alkaloids-act-on-brain-receptors/
Studies cited in this episode:
Kamble, S. H., Sharma, A., King, T. I., León, F., McCurdy, C. R., & Avery, B. A. (2019). Metabolite profiling and identification of enzymes responsible for the metabolism of mitragynine, the major alkaloid of Mitragyna speciosa (kratom). Xenobiotica; the fate of foreign compounds in biological systems, 49(11), 1279–1288. https://doi.org/10.1080/00498254.2018.1552819
Full Text https://www.tandfonline.com/doi/abs/10.1080/00498254.2018.1552819?journalCode=ixen20
Johnson, L. E., Balyan, L., Magdalany, A., Saeed, F., Salinas, R., Wallace, S., Veltri, C. A., Swogger, M. T., Walsh, Z., & Grundmann, O. (2020). The Potential for Kratom as an Antidepressant and Antipsychotic. The Yale journal of biology and medicine, 93(2), 283–289.
Full Text https://www.ncbi.nlm.nih.gov/pmc/articles/PMC7309668/
Singh, D., Ph.D, Narayanan, S., Ph.D, Müller, C. P., Ph.D, Vicknasingam, B., Ph.D, Yücel, M., Ph.D, Ho, E., Ph.D, Hassan, Z., Ph.D, & Mansor, S. M., Ph.D (2019). Long-Term Cognitive Effects of Kratom (Mitragyna speciosa Korth.) Use. Journal of psychoactive drugs, 51(1), 19–27. https://doi.org/10.1080/02791072.2018.1555345
Disclaimer: There is no content on the Kratom Science Podcast nor on KratomScience.com that in any way constitutes medical claims or medical advice. You should consult a medical professional for medical advice and we believe this sincerely. Take care.