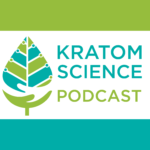 My guests are two addiction psychiatrists, Dr. Cornel Stanciu and Dr. Thomas Penders. I responded to their webinar in episode 38. I thought they overstated the dangers of kratom and wondered why you'd prescribe buprenorphine for kratom withdrawals. We talk about that, and the topic of kratom addiction and addiction in general.
Studies referenced to in this podcast:
"Best Practices in Managing Patients with Kratom Addiction" webinar by Dr Stanciu and Dr Penders https://pcssnow.org/event/best-practices-in-managing-patients-with-kratom-addiction/
Kratom Science Podcast #38: "Psychiatrists Overstate the Dangers of Kratom" https://www.kratomscience.com/podcast/38-psychiatrists-overstate-the-dangers-of-kratom/
Dr. Stanciu's case study on kratom withdrawal… Stanciu CN, Gnanasegaram SA, Ahmed S, Penders T. Kratom Withdrawal: A Systematic Review with Case Series. J Psychoactive Drugs. 2019 Jan-Mar;51(1):12-18. doi: 10.1080/02791072.2018.1562133. Epub 2019 Jan 5. PMID: 30614408. https://pubmed.ncbi.nlm.nih.gov/30614408/
Kruegel AC, Gassaway MM, Kapoor A, Váradi A, Majumdar S, Filizola M, Javitch JA, Sames D. Synthetic and Receptor Signaling Explorations of the Mitragyna Alkaloids: Mitragynine as an Atypical Molecular Framework for Opioid Receptor Modulators. J Am Chem Soc. 2016 Jun 1;138(21):6754-64. doi: 10.1021/jacs.6b00360. Epub 2016 May 18. PMID: 27192616; PMCID: PMC5189718. https://pubmed.ncbi.nlm.nih.gov/27192616/
LiverTox: Clinical and Research Information on Drug-Induced Liver Injury [Internet]. Bethesda (MD): National Institute of Diabetes and Digestive and Kidney Diseases; 2012-. Kratom. [Updated 2020 Apr 3]. Available from: https://www.ncbi.nlm.nih.gov/books/NBK548231/
Leong Bin Abdullah MFI, Tan KL, Mohd Isa S, Yusoff NS, Chear NJY, Singh D. Lipid profile of regular kratom (Mitragyna speciosa Korth.) users in the community setting. PLoS One. 2020 Jun 11;15(6):e0234639. doi: 10.1371/journal.pone.0234639. PMID: 32525924; PMCID: PMC7289408. https://www.ncbi.nlm.nih.gov/pmc/articles/PMC7289408/
Music: Risey "Memories of Thailand"
Kratom Science Podcast is written and produced by Brian Gallagher for KratomScience.com
Disclaimer: There is no content on the Kratom Science Podcast nor on KratomScience.com that in any way constitutes medical claims or medical advice. You should consult a medical professional for medical advice and we believe this sincerely. Take care.