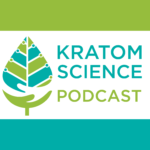 In a recent webinar, psychiatrists describe kratom as dangerous with lethal overdose and toxicity potential. Using the studies they cite, Brian Gallagher explains why the dose of mitragyinine to establish LD50 in mice is far beyond the levels consumed in leaf and even extracted kratom, and why one investigation into coroners' reports disproved claims of so-called "kratom alone" deaths. Plus, will psychiatrists administer buprenorphine for kratom withdrawal?
https://www.kratomscience.com/2020/10/06/toxic-levels-of-kratom-and-lethal-dose-of-mitragynine/ "Toxic Levels of Kratom and LD50 of Mitragynine"
https://doi.org/10.1021/acs.chemrestox.8b00218 "Lateral Flow Assessment and Unanticipated Toxicity of Kratom" Chem. Res. Toxicol. 2019, 32, 1, 113–121 Publication Date:October 31, 2018
https://www.frontiersin.org/articles/10.3389/fnins.2015.00189/full Ilmie MU, Jaafar H, Mansor SM, Abdullah JM. Subchronic toxicity study of standardized methanolic extract of Mitragyna speciosa Korth in Sprague-Dawley Rats. Front Neurosci. 2015 Jun 17;9:189. doi: 10.3389/fnins.2015.00189. PMID: 26136645; PMCID: PMC4470260.
https://www.nejm.org/doi/full/10.1056/NEJMc1811055 Gershman K, Timm K, Frank M, Lampi L, Melamed J, Gerona R, Monte AA. Deaths in Colorado Attributed to Kratom. N Engl J Med. 2019 Jan 3;380(1):97-98. doi: 10.1056/NEJMc1811055. PMID: 30601742; PMCID: PMC6688840.
Music: Risey, "Memories of Thailand"
Written and produced by Brian Gallagher for KratomScience.com
Disclaimer: There is no content on the Kratom Science Podcast nor on KratomScience.com that in any way constitutes medical claims or medical advice. You should consult a medical professional for medical advice and we believe this sincerely. Take care.