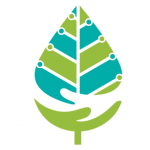 Host Brian Gallagher and Dr. Jonathan Cachat welcome Dr. Marc Swogger, social scientist and clinical psychologist at the University of Rochester Medical Center to discuss his 2018 article published in Drug and Alcohol Dependence "Kratom Use and Mental Health: A Systematic Review". Along with co-author Zach Walsh, Dr. Swogger looked at all the literature published up to 2017 about mental health issues surrounding kratom consumption. We talk about why mostly men use kratom, cultural differences between Eastern and Western kratom consumption, the consistency of outcomes among careful kratom science vs. sloppy studies with foregone negative conclusions. Plus, Dr. Marc answers another Mark E. Smith question.
Article discussed in this episode:
Swogger MT, Walsh Z. Kratom use and mental health: A systematic review. Drug Alcohol Depend. 2018 Feb 1;183:134-140. doi: 10.1016/j.drugalcdep.2017.10.012. Epub 2017 Dec 7. PMID: 29248691.
Music: Captain Bigwheel, "Moonrunner"
Written and produced by Brian Gallagher for KratomScience.com