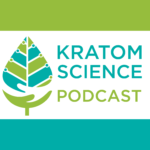 Paul W was prescribed hydrocodone following a car accident… the beginning of a long journey with opioid pain pills. Living in Florida during the golden age of pill mills (early 2000s) didn't help. After addiction, recovery, and relapse Paul moved to Italy where he met his future husband. They moved to England where Paul relapsed again, starting off with over-the-counter codeine. This time, Paul is using kratom to help in his recovery.
Music: Risey, "Memories of Thailand"
Written and produced by Brian Gallagher for KratomScience.com
Disclaimer: There is no content on the Kratom Science Podcast nor on KratomScience.com that in any way constitutes medical claims or medical advice. You should consult a medical professional for medical advice and we believe this sincerely. Take care.