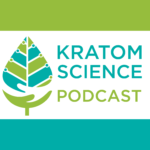 This great Journal of Psychopharmacology article on "Pivotal Mental States" led to a wide ranging discussion with Dr. Jonathan Cachat about the bio-psycho-social study of mental states, use of psychedelics in a therapeutic setting, spirituality and religion, the rapidly changing modern mental landscape, positive mental attitude, and why the immensity, plasticity, and adaptability of the human mind is reason to be optimistic.
Article discussed in this episode: Brouwer A, Carhart-Harris RL. Pivotal mental states. J Psychopharmacol. 2020 Nov 11:269881120959637. doi: 10.1177/0269881120959637. Epub ahead of print. PMID: 33174492.
Full Text (open access) https://journals.sagepub.com/doi/full/10.1177/0269881120959637
Dr. Jonthan Cachat can be found on Twitter @jcachat and at ccvresearch.com
Music: Captain Bigwheel "Moonrunner"
Kratom Science Journal Club is produced by Brian Gallagher for KratomScience.com
Disclaimer: There is no content on the Kratom Science Podcast nor on KratomScience.com that in any way constitutes medical claims or medical advice. You should consult a medical professional for medical advice and we believe this sincerely. Take care.