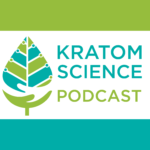 Brian talks about his new article "Kratom and Hallucinations: Examining the Evidence Behind the Claims". It boils down to one case report of a man who hadn't slept for a week, 45 poison control center calls, and 6 mild symptoms unrelated to kratom use out of a 150 user sample. Yet with such sparse evidence, 5.7 million Google search results and even a handful of peer-reviewed papers claim kratom causes hallucinations or psychosis. Plus, a short update on state kratom bills.
Kratom and Hallucinations: The Evidence Behind the Claims https://www.kratomscience.com/2023/03/29/kratom-and-hallucinations-examining-the-evidence-behind-the-claims/
2023 State Kratom Bills https://www.kratomscience.com/2023/01/20/2023-state-kratom-bills-with-sponsor-contact-information/
Kratom Science is on Facebook.com/kratomscience, Twitter @kratomscience, TikTok @kr80mscience
Music: Risey, "Memories of Thailand"
Kratom Science Podcast is produced by Brian Gallagher for KratomScience.com
So far we don't do advertising or ask for donations, but please support the Kratom Science Podcast and Like, Subscribe, Share, Rate, Review, and Comment wherever you listen to podcasts. Thank you!
Disclaimer: None of the content on this or any episode of Kratom Science Podcast, Kratom Science Journal Club, or on any of the pages of KratomScience.com constitutes or should be considered medical claims or medical advice.