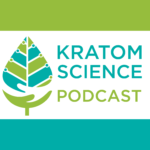 For a special 40th episode, Dr. Jon revisits research he led out of Tulane University in 2010 on psychoactive substance effects in zebrafish. Out of 40+ published papers from this research, we look at one focusing on zebrafish symptoms when in withdrawal from ethanol, diazepam, morphine and caffeine. We also talk about living in New Orleans, the process of obtaining a DEA license, why caffeine was surprisingly highly toxic on fish, a popular film on substance use in the animal kingdom, and the upcoming event at the Cannabis Museum in Athens, Ohio on Sat. April 22nd: Community Hemp Fair. https://www.instagram.com/p/Cp0kkZ4u0yo/
Reference: Cachat, J., Canavello, P., Elegante, M., Bartels, B., Hart, P., Bergner, C., Egan, R., Duncan, A., Tien, D., Chung, A., Wong, K., Goodspeed, J., Tan, J., Grimes, C., Elkhayat, S., Suciu, C., Rosenberg, M., Chung, K. M., Kadri, F., Roy, S., … Kalueff, A. V. (2010). Modeling withdrawal syndrome in zebrafish. Behavioural brain research, 208(2), 371–376. https://doi.org/10.1016/j.bbr.2009.12.004
Dr. Jonathan Cachat is on social media @jcachat and http://jcachat.com/
Kratom Science is on Facebook.com/kratomscience and Twitter @kratomscience
Music: Captain Bigwheel "Moonrunner"
Kratom Science Journal Club is produced by Brian Gallagher for KratomScience.com
So far we don't do advertising or ask for donations, but please support the Kratom Science Journal Club and Like, Subscribe, Share, Rate, Review, and Comment wherever you listen to podcasts. Thank you!
Disclaimer: None of the content on this or any episode of Kratom Science Journal Club, Kratom Science Podcast, or on any of the pages of KratomScience.com constitutes or should be considered medical claims or medical advice.