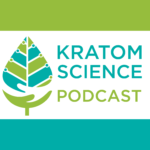 Livingston Parish, Louisiana council is voting on a kratom ban ordinance tonight [email protected], [email protected], [email protected], [email protected], [email protected], [email protected], [email protected], [email protected], [email protected]
We hit 100 episodes! We're in the middle of legislation season, so there's no time to celebrate. Brian goes through the January 31st ordinance council meeting in Livingston Parish, Louisiana – the Sheriff's weak justification for making criminals out of kratom consumers, and his deputy's fumbling over basic information drives vendor Paul Schexnayder to speak his mind. Council will place the kratom ban ordinance up for a vote. The public will have a chance to speak Thursday Feb 9, 2023, 6:00pm at the Governmental Building, 20355 Government Blvd, Livingston LA 70754 in the Livingston Parish Council Chambers. Then on Monday, February 13, 1:30pm in Atlanta Georgia at the State Capitol Building, the Judiciary Committee will meet to discuss the statewide kratom ban bill. AKA is asking kratom advocates to meet outside Room 132 at 1:00pm. Brian also talks about the future of regulation, why the KCPA doesn't prevent future bans, and why it needs to be stronger. Finally the FDA announced that it wants to work with Congress to create a new regulatory pathway for CBD, so why don't they do the same with kratom?
References:
Kratom Science is on Facebook.com/kratomscience, Twitter @kratomscience, TikTok @kr80mscience
Music: Risey, "Memories of Thailand"
Kratom Science Podcast is produced by Brian Gallagher for KratomScience.com
So far we don't do advertising or ask for donations, but please support the Kratom Science Podcast and Like, Subscribe, Share, Rate, Review, and Comment wherever you listen to podcasts. Thank you!
Disclaimer: None of the content on this or any episode of Kratom Science Podcast, Kratom Science Journal Club, or on any of the pages of KratomScience.com constitutes or should be considered medical claims or medical advice.