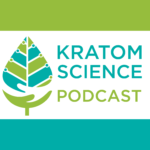 Julie Current is a survivor.
She had a rough childhood and as an adult she survived physical abuse that led to multiple disabilities like PTSD, chronic pain, and epilepsy.
With kratom, kava, and cannabis as tools, she's coming up on two years sober on October 28. This is Julie Current and this is her kratom story.
Music: Risey "Memories of Thailand"
The Kratom Science Podcast is written and produced by Brian Gallagher for KratomScience.com
Disclaimer: There is no content on the Kratom Science Podcast nor on KratomScience.com that in any way constitutes medical claims or medical advice. You should consult a medical professional for medical advice and we believe this sincerely. Take care.