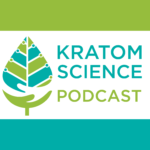 Working in a competitive environment in the sales and marketing field, my guest Michael McCunney uses kratom as a stimulant, cognitive boost, and for general well-being. We talk about the importance of doing research, finding a good source, discovering your dose, and staying hydrated.
Music: Risey, "Memories of Thailand"
The Kratom Science Podcast is produced by Brian Gallagher for KratomScience.com
Disclaimer: There is no content on the Kratom Science Podcast nor on KratomScience.com that in any way constitutes medical claims or medical advice. You should consult a medical professional for medical advice and we believe this sincerely. Take care.