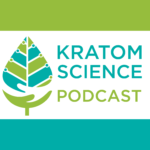 This episode, Dr. Jon and I use the journal article "Following the Roots of Kratom" published in 2015 by BioMed Research International as a jumping off point to talk about kratom history, human evolution and psychoactive plants, Terence McKenna's "Stoned Ape" theory, and drug in religious cults . Plus, we answer listener mail about kratom alkaloids and use as an antidepressant.
References featured in this discussion:
Cinosi, E., Martinotti, G., Simonato, P., Singh, D., Demetrovics, Z., Roman-Urrestarazu, A., Bersani, F. S., Vicknasingam, B., Piazzon, G., Li, J. H., Yu, W. J., Kapitány-Fövény, M., Farkas, J., Di Giannantonio, M., & Corazza, O. (2015). Following "the Roots" of Kratom (Mitragyna speciosa): The Evolution of an Enhancer from a Traditional Use to Increase Work and Productivity in Southeast Asia to a Recreational Psychoactive Drug in Western Countries. BioMed research international, 2015, 968786. https://doi.org/10.1155/2015/968786 Full Text Link: https://www.ncbi.nlm.nih.gov/pmc/articles/PMC4657101/pdf/BMRI2015-968786.pdf
Raffa, R. B. (2015). Kratom and other mitragynines: The chemistry and pharmacology of opioids from a non-opium source. Boca Raton, FL: CRC Press/Taylor & Francis Group. Link: https://www.amazon.com/Kratom-Other-Mitragynines-Chemistry-Pharmacology/dp/1482225182
Saingam D, Assanangkornchai S, Geater AF, Balthip Q. Pattern and consequences of krathom (Mitragyna speciosa Korth.) use among male villagers in southern Thailand: a qualitative study. Int J Drug Policy. 2013;24(4):351-358. doi:10.1016/j.drugpo.2012.09.004 Full Text Link: https://sci-hub.tw/https://doi.org/10.1016/j.drugpo.2012.09.004#
Terence McKenna talks about his "Stoned Ape Theory" https://www.youtube.com/watch?v=ZnEKoFrx1rI
Kratom Alkaloids list https://www.kratomscience.com/mitragyna-speciosa-kratom-alkaloids-effects/
The Kratom Science Podcast is Produced by Brian Gallagher for KratomScience.com
Disclaimer: There is no content on the Kratom Science Podcast nor on KratomScience.com that in any way constitutes medical claims or medical advice. You should consult a medical professional for medical advice and we believe this sincerely. Take care.