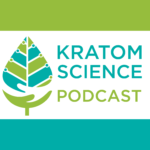 Dr. Jon and Brian look at a study (Farkas et al., 2022 https://doi.org/10.1016/j.ibneur.2022.08.007) in mice out of Temple University exploring whether mitragynine can help attenuate chemotherapy-induced peripheral neuropathic (CIPN). The team used oxaliplatin, a chemotherapy drug, to induce this condition in an equal number of male and female mice. Mitragynine was also combined with four receptor agonists to reveal the compound's uniqueness – it's activity at not only opioid, but adrenergic receptors accounts for the analgesic effects of kratom's most abundant alkaloid.
We also talk about a company who filed a patent for a "deuterated" form of 7-hydroxymitragynine and whether that poses signficant risks.
Plus, Dr. Jon announces the first event being held at the new Cannabis Museum in Athens, Ohio. "The Cannabis Museum Gallery is presenting a special collection of psychedelic and visionary art for sale. From art nouveau to counterculture, the poster has chronicled the evolution of society. Beginning in San Francisco before the 'Summer of Love' a new genre of advertising art and graphics evolved into a movement. This art documents our time and has transcended the zeitgeist for future generations. The show features art created for the Grateful Dead and other performers. Artists include Stanley Mouse, Rick Griffin, Alex Grey, and many others. It includes artist-signed posters and original paintings. Join us Friday, October 14. For a night of Psychedelic Art and Refreshments. Doors open from 4:20 to 8 pm at the Cannabis Museum. 16050 Canaanville Road, Athens, Ohio 45701. Proceeds of all sales benefit the Cannabis Museum. Please help support the Cannabis Museum with your donations at the door, become a supporter of the Cannabis Museum with a minimum donation of $30 or buy your tickets in advance at https://www.eventbrite.com/e/cannabis-museum-psychedelic-art-opening-reception-tickets-425023044367?fbclid=IwAR3dVzXrubSI5-SJVL4lnxz8PeZBoeSApijiNA2bWg-VGhmtypQsX9RgjhI
Cannabis Museum Facebook https://www.facebook.com/Cannabis-Museum-324989640958382/
CannabisMuseum.com
References
Dr. Jonathan Cachat is on social media @jcachat and http://jcachat.com/
Kratom Science is on Facebook.com/kratomscience and Twitter @kratomscience
Music: Captain Bigwheel "Moonrunner"
Kratom Science Journal Club is produced by Brian Gallagher for KratomScience.com
So far we don't do advertising or ask for donations, but please support the Kratom Science Journal Club and Like, Subscribe, Share, Rate, Review, and Comment wherever you listen to podcasts. Thank you!
Disclaimer: None of the content on this or any episode of Kratom Science Journal Club, Kratom Science Podcast, or on any of the pages of KratomScience.com constitutes or should be considered medical claims or medical advice.