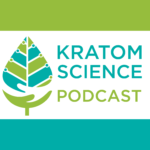 November 11, 2021 is Veterans Day! We take a look back at four veterans of the United States military who had a kratom story to share.
From episode #13, Drew Turner is a US Navy veteran who served in Iraq and Guantanamo Bay. He appeared in the kratom documentary A Leaf of Faith. Drew discusses his injury inflicted by a prisoner at Guantanamo Bay, Meige syndrome, and cancer that may have been due to his exposure to burn pits. After trying various treatments, kratom became a tool in his wellness toolbox.
From episode #54, Afghanistan combat veteran Jaclyn O'Shea discusses both her and her husbands service at war and his subsequent PTSD and suicide. After a period of alcoholism, Jaclyn found kratom to be a tool to help her stay sober and focused on her new life as a veterinarian.
From episode #20, Jennifer Van Blunk's lifelong dream of a career in the military was cut short due to an injury. This led to a decade of healing her physical and emotional pain with illicit opioids. She found the ability to put her life back on track with help from kratom, micro-dosing psilocybin, and meditation.
From episode #16, Andy Knowles had an 15 year career in the Navy that he loved, but that didn't keep him from struggling from depression and anxiety. After trying to seek help, he found that kratom helped him better than anything else. Unbeknownst to Andy and despite being a legal substance, sailors are prohibited from the use of kratom. After being ratted out by a jealous ex, Andy was fired from his long-term career and left to support his family.
To all who have served in the armed forces: Happy Veterans Day! We appreciate you!
Music: Risey, "Memories of Thailand"
Acoustic guitar intervals: Brian Gallagher
Kratom Science Podcast is written and produced by Brian Gallagher for KratomScience.com
Disclaimer: None of the content of the Kratom Science Podcast, Kratom Science Journal Club, or KratomScience.com constitutes medical claims or medical advice.