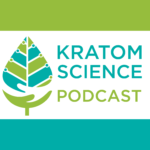 Maia Szalavitz is a journalist and New York Times bestselling author who has written about drugs, addiction, and neuroscience for 30 years. Today she talks with host Brian Gallagher about her new book, Undoing Drugs: The Untold Story of Harm Reduction and the Future of Addiction, why drug policy has failed, how policy based on harm reduction has and can continue to save people. Also, her latest piece in Scientific American that calls on the FDA to discontinue its support for a kratom ban, citing potential harm to public health during a massive overdose crisis.
Maia Szalavitz official website https://maiasz.com
Buy Maia Szalavitz's new book, Undoing Drugs https://maiasz.com/books/undoing-drugs/
https://twitter.com/maiasz
"The FDA Shouldn't Support a Ban on Kratom" https://www.scientificamerican.com/article/the-fda-shouldn-rsquo-t-support-a-ban-on-kratom/?fbclid=IwAR3dJOKZpTIjj-bdJ9Yc82xs7x9X7Yg98T0zjXTiasaFecSD1mkbttwK2bg
Music: Risey, "Memories of Thailand"
Kratom Science Podcast is written and produced by Brian Gallagher for KratomScience.com
Disclaimer: There is no content on the Kratom Science Podcast nor on KratomScience.com that in any way constitutes medical claims or medical advice. You should consult a medical professional for medical advice and we believe this sincerely. Take care.