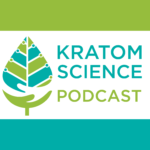 Transcript available here https://www.kratomscience.com/2021/08/12/transcript-of-kratom-science-podcast-57-representatives-of-pphi-indonesian-farmers-co-op/
This episode is a result of an interview I conducted with members of the Horticulture Entrepreneurship Association of Indonesia (PPHI). Brian speaks to Mr. Fadli Ashari, translator for Mr. Suhairi Ery, Daily Chairman of PPHI and Mr. Jamaluddin Junaid, one of PPHI's kratom farmers. Because of translation issues, we agreed on a clear set of questions and answers ahead of time.
PPHI is a cooperative organization of farmers who grow many products, including kratom that is processed in a sanitary facility. PPHI operates, according to Mr. Ashari "under the foundation and direction of Indonesia's Ministry of Agriculture, Plantations and Trade, with the coordination of our National Narcotics Agency (BNN)." PPHI is dedicated to fair trade for Indonesia's farmers in an environment of big American business speculation that drives down the price and quality of kratom.
We talk about what it will take to get Indonesia's kratom farmers up to US Good Manufacturing Practices (GMP) standards, why over-purchasing of kratom by large US vendors leads to low quality, speculation, and unfair prices for kratom farmers, and rumors of a possible Indonesian kratom ban in 2023. We also discuss why Americans should cut down on excessive use, the recent legalization of kratom in Thailand, and how Southeast Asian countries cooperate on legal agreements, and have specific regional cultures within each country in relationship to the "God Tree".
Music: Risey, "Memories of Thailand"
The Kratom Science Podcast is produced by Brian Gallagher for KratomScience.com
Disclaimer: There is no content on the Kratom Science Podcast nor on KratomScience.com that in any way constitutes medical claims or medical advice. You should consult a medical professional for medical advice and we believe this sincerely. Take care.
###