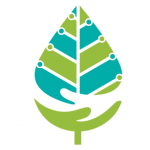 Another study from University of Florida is the "first report that has simultaneously evaluated the systemic exposure of 11 kratom alkaloids following the administration of traditional and commercial kratom products" (Kamble, 2021). Researchers looked at the pharmacokinectics (how drugs move through the body and are metabolized) of alkaloids in rat plasma following the oral administration of both kratom tea and a commercial liquid extract.
This study lays the groundwork for future research into the difference between "natural" kratom and extracts, and how the alkaloids act in concert, or as Dr. Cachat calls, the "entourage effect", versus how they act separately.
Special thanks to past Kratom Science Podcast guest Dr. Abhisheak Sharma, who worked on this study, for sharing the full text with me.
Dr. Jonathan Cachat can be reached @jcachat on Twitter and at ccvresearch.com
Kratom Science Journal Club is produced by Brian Gallagher for KratomScience.com
Work cited (full text soon to be available via open access).
Kamble, S. H., Berthold, E. C., King, T. I., Raju Kanumuri, S. R., Popa, R., Herting, J. R., León, F., Sharma, A., McMahon, L. R., Avery, B. A., & McCurdy, C. R. (2021). Pharmacokinetics of Eleven Kratom Alkaloids Following an Oral Dose of Either Traditional or Commercial Kratom Products in Rats. Journal of natural products, 10.1021/acs.jnatprod.0c01163. Advance online publication. https://doi.org/10.1021/acs.jnatprod.0c01163
Abstract and supporting information https://pubs.acs.org/doi/10.1021/acs.jnatprod.0c01163?goto=supporting-info&