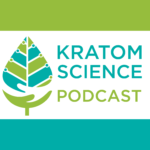 My guest is Wade Harman from Richlands, Virginia. Wade is a former coal miner, now a freelance writer, kratom consumer of 18 years, and host of the podcast The Botanical Resistance. We talk about FDA links to big pharma, marketing in a kratom-restrictive social media world, and how Wade survived an opiate addiction with the help of kratom.
Written and produced by Brian Gallagher for KratomScience.com
Music: Risey, "Memories of Thailand"
Wade Harman's podcast, The Botanical Resistance https://botanicals.podbean.com/
Twitter @wadeharman
Disclaimer: There is no content on the Kratom Science Podcast nor on KratomScience.com that in any way constitutes medical claims or medical advice. You should consult a medical professional for medical advice and we believe this sincerely. Take care.