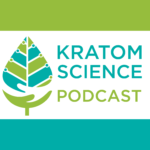 My guest is Andy Knowles. He is a Chief Gunners Mate who was recently kicked out of the United States Navy after a 15 year career, just for using kratom. Andy lives in Jacksonville Florida with his wife Stephanie. This is his kratom story…
Music:
Brendan Behan " Who Fears to Speak of Easter Week "
Risey "Memories of Thailand"
Brendan Behan "The Auld Triangle"
Written and produced by Brian Gallagher for KratomScience.com
Disclaimer: There is no content on the Kratom Science Podcast nor on KratomScience.com that in any way constitutes medical claims or medical advice. You should consult a medical professional for medical advice and we believe this sincerely. Take care.