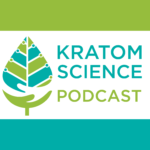 My guest is Melody Woolf from Kalamazoo Michigan. Melody suffered from a number of conditions that gave her excruciating chronic pain including fibromyalgia and spinal stenosis. She was mostly home-bound and had to use a wheelchair, walker, and opiates to get her through the day. She discovered kratom six years ago and now walks, bikes, and makes up for time with her children lost to her prior condition. She's also an awesome kratom activist and can be found on twitter @MelodyHope5. This is her kratom story.
Music: Risey, "Memories of Thailand"
Written and produced by Brian Gallagher for KratomScience.com
Disclaimer: There is no content on the Kratom Science Podcast nor on KratomScience.com that in any way constitutes medical claims or medical advice. You should consult a medical professional for medical advice and we believe this sincerely. Take care.