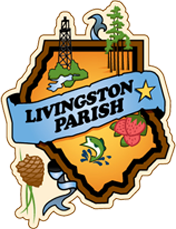 One by one, kratom prohibition forces are winning small victories in the parishes of Louisiana. In August 2022, Ascension Parish banned the sales of kratom. Then in October, Rapides Parish went a step further and passed an ordinance not only banning sales, but criminalizing anyone in possession of kratom.
As in Rapides Parish and in Mississippi counties, the council members Jeff Ard and Tracy Girlinghouse proposed the ordinance after lobbying by police. Girlinghouse told WBRZ that "it's coming from a request from the sheriff's office" and that it's based on previously passed ordinances in Ascension and Rapides Parish, as well as in Radnor Township in eastern Pennsylvania.
Livingston Sheriff Jason Ard, brother of the councilman who proposed the ban, told WBRZ:
In a statement, Sheriff Jason Ard said: "Discussions continue in Livingston Parish about kratom. It's being used to enhance other drugs. We're concerned about overdoses and deaths here in our parish. We will continue working with our local leaders to be proactive and to do what's in the best interest of our citizens and the families who call Livingston Parish home."

Other law enforcement sources we spoke with either did not know what we were talking about or said they have not had any reportable run-ins with the substance—including overdoses.
Sources brought to the attention of Kratom Science that Sheriff Jason Ard, who proposed the kratom prohibition ordinance that his brother Jeff introduced to parish council, has been receiving campaign contributions since 2013 from Smith Tank and Steel, a construction contractor who sponsors Life House, a Christian drug rehabilitation center with two locations in the area.
Members of Life House testified in favor of a ban at the kratom prohibition ordinance hearings in Ascension Parish in August.
Some rehabilitation centers are in favor of prohibition as they can receive new clients through the court system. The FAQ page of the Life House website states, "We have developed a relationship with probation departments and will work with the legal system on your behalf."
!!!Supporters of the right to consume kratom are encouraged to attend!!!
The Livingston Parish Ordinance Committee meeting
Thursday January 12, 2023 at 5:00 pm
at the Governmental Building
20355 Government Blvd
Livingston LA 70754
in the Livingston Parish Council Chambers.
On the Agenda: Discussion of Kratom prohibition ordinance