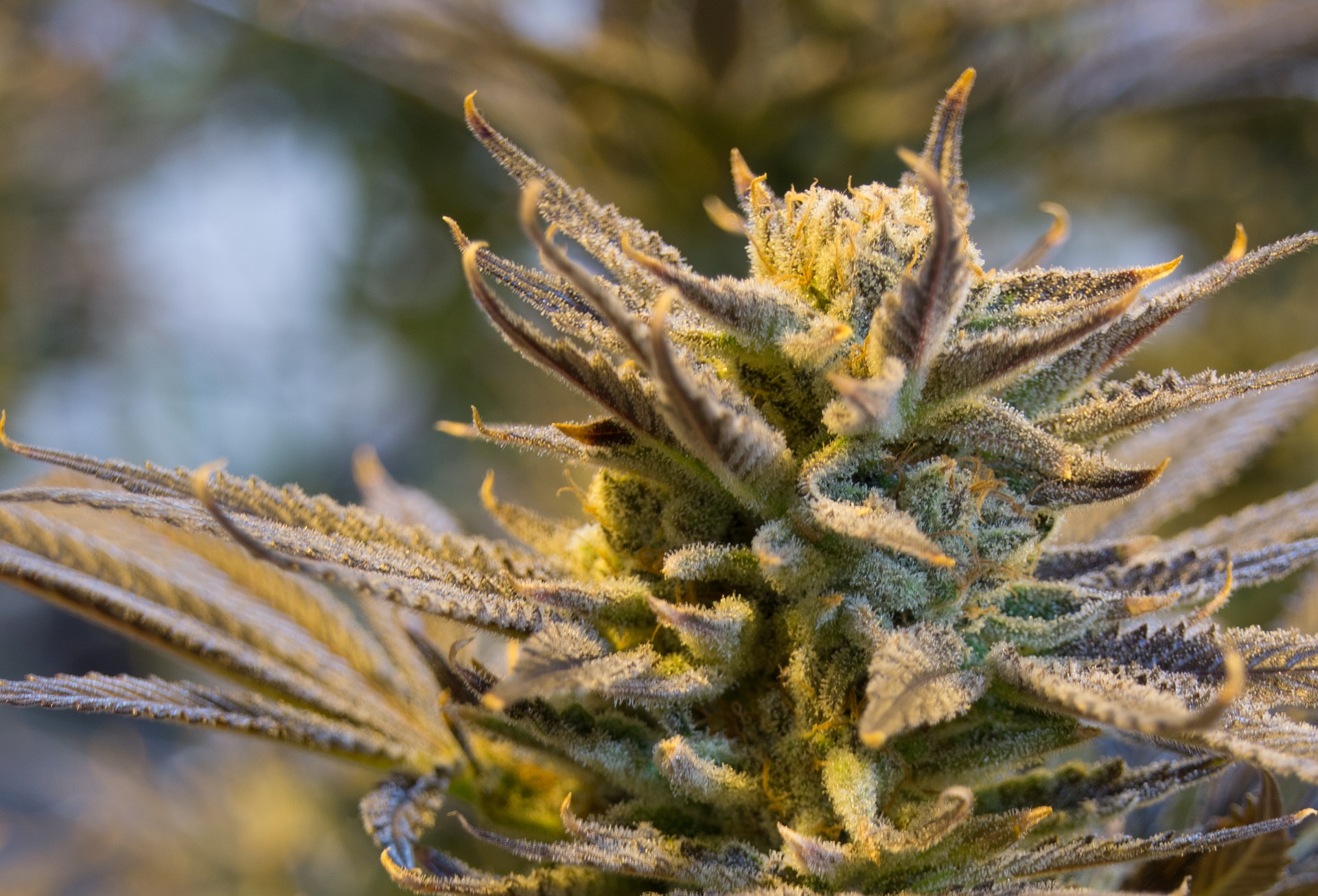 Nov 8 2022
Voters in Arkansas, Maryland, Missouri, North Dakota and South Dakota today will get to decide on ballot questions that will offer some form of cannabis legalization. In Colorado, a Yes on Prop 122 will decriminalize certain psychedelics.
Polling indicates the Maryland initiative is likely to pass, and a majority of Missouri residents support legalization in their state. According to polls, a majority of citizens of Arkansas, Colorado, North Dakota, and South Dakota oppose their states' marijuana initiatives.
Democratic and Libertarian officials are more likely to support legalization initiatives, while Republican officials tend to oppose them.
Some pro-marijuana groups are opposing initiatives for what they see as inadequacies in addressing felony convictions or monopolization of new legal markets.
Arkansas: Issue 4, Marijuana Legalization Initiative
Ballot Question: [Short version, the entire amendment is on the ballot] "An amendment to authorize the possession, personal use, and consumption of cannabis by adults, to authorize the cultivation and sale of cannabis by licensed commercial facilities, and to provide for the regulation of those facilities"
Supporters: Responsible Growth Arkansas (initiative sponsor), Chris Jones (D) (candidate for governor), Ricky Dale Harrington, Jr. (L) (candidate for governor), Lance Huey (Arkansas State Police trooper turned cannabis business man)
Opponents: Asa Hutchinson (R) (Arkansas' current governor), Sarah Huckabee Sanders (R) (candidate for governor), Arkansas Family Council, Arkansas NORML
Poll: University of Arkansas: 41% support, 59% oppose
The initiative would legalize cannabis for adults ages 21 and older, tax the sales at 10%. Bizarrely, it would take 15% of tax revenue and pay it as a stipend to every law enforcement official. It will also spend another 10% on University of Arkansas Medical Services, and 5% on the state's drug court program. Existing medical dispensaries could open recreational shops, and 40 more recreational licenses will be issued by the state Alcoholic Beverage Control (ABC), which would control the program.
Though the majority of both Democratic and Republican voters favor legalization, many Republican politicians, including the current Republican governor and gubernatorial candidate are playing Harry Anslinger standards for the elderly, misinformed section of their constituency about marijuana being harmful and contributing to a drug abuse epidemic.
The Arkansas chapter of the National Organization for the Reform of Marijuana Laws (NORML) also opposes the bill. Arkansas NORML's own ballot initiative for 2024 allows for homegrow and felony expungement, and according to treasurer Melissa Fults, it's "the only people-oriented option". She accuses the sponsors of the initiative, Responsible Growth Arkansas, of trying to monopolize the state's cannabis industry, and says Issue 4 will destroy the state's existing medical marijuana program.
Colorado: Proposition 122, Decriminalization and Regulated Access Program for Certain Psychedelic Plants and Fungi Initiative
Ballot Question: "Shall there be a change to the Colorado Revised Statutes concerning legal regulated access to natural medicine for persons 21 years of age or older, and, in connection therewith, defining natural medicine as certain plants or fungi that affect a person's mental health and are controlled substances under state law; establishing a natural medicine regulated access program for supervised care, and requiring the department of regulatory agencies to implement the program and comprehensively regulate natural medicine to protect public health and safety; creating an advisory board to advise the department as to the implementation of the program; granting a local government limited authority to regulate the time, place, and manner of providing natural medicine services; allowing limited personal possession, use, and uncompensated sharing of natural medicine; providing specified protections under state law, including criminal and civil immunity, for authorized providers and users of natural medicine; and, in limited circumstances, allowing the retroactive removal and reduction of criminal penalties related to the possession, use, and sale of natural medicine?"
Supporters: New Approach PAC, Natural Medicine Colorado
Opponents: Smart Approaches to Marijuana, Native Coalition Against Prop 122, Society for Psychedelic Outreach Reform and Education, Protecting Colorado's Kids
Poll: FOX31 / Channel 2 / Emerson College Polling / The Hill 10/29/22: 43% support, 44.2% oppose, 12.8% undecided
Native Coalition against Prop 122 opposes the measure because they say it "stands to threaten, exploit and commercialize Indigenous peoples and spiritual traditions"and "positions these natural medicines for extractivism, some of which are not Indigenous to Colorado, by those with limited understanding and knowledge of the medicines and their applications". The group also says the bill's authors are motivated by profiting from a newly created psychedelics industry. Native Americans in the Southwest who practice peyote rituals have seen the native cactus obliterated by poaching and agriculture.

Maryland: Question 4, Marijuana Legalization Amendment
Ballot Question: "Do you favor the legalization of the use of cannabis by an individual who is at least 21 years of age on or after July 1, 2023, in the State of Maryland?"
Supporters: Delegate Luke Clippinger (D) who sponsored the bill, Delegate Adrienne Jones (D), State Senator William Ferguson (D), Marijuana Policy Project
Opponents: State Senator J. B. Jennings (R), Parent Action Network, Smart Approaches to Marijuana
Poll: Baltimore Sun Media/University of Baltimore 10/31/22: 63% approve, 25% against, 12% undecided
Likely to pass, Maryland's Marijuana Legalization Amendment will create a legal cannabis market for people over 21. The specifics will be applied under the companion bill HB837, which will pass with a Yes vote on Question 4. From Marijuana Moment:
Under that legislation, the purchase and possession of up to 1.5 ounces of cannabis would be legal for adults. The legislation also would remove criminal penalties for possession of up to 2.5 ounces. Adults 21 and older would be allowed to grow up to two plants for personal use and gift cannabis without remuneration.

Past convictions for conduct made legal under the proposed law would be automatically expunged, and people currently serving time for such offenses would be eligible for resentencing. The legislation makes it so people with convictions for possession with intent to distribute could petition the courts for expungement three years after serving out their time.
Parent Action Network opposes the measure based on the fallacy that substances cause addiction. Smart Approaches to Marijuana is a group in favor of medical marijuana only, and opposes what it sees are potential harms by marijuana being advertised and sold like alcohol.
Missouri: Amendment 3, Marijuana Legalization Initiative
Ballot Question: Do you want to amend the Missouri Constitution to:
remove state prohibitions on purchasing, possessing, consuming, using, delivering, manufacturing, and selling marijuana for personal use for adults over the age of twenty-one;
require a registration card for personal cultivation with prescribed limits;
allow persons with certain marijuana-related non-violent offenses to petition for release from incarceration or parole and probation and have records expunged;
establish a lottery selection process to award licenses and certificates;
issue equally distributed licenses to each congressional district; and
impose a six percent tax on the retail price of marijuana to benefit various programs?
Supporters: State Representative Nick Schroer (R), Kansas City Mayor Quinton Lucas, Legal Missouri 2022 who designed the campaign, multiple organizations
Opponents: Governor Mike Parson (R), State Representative Ashley Manlove (D), St Louis Mayor Tishaura Jones, State Secreatary of State Jay Ashcroft (R), Missouri Association of Prosecuting Attorneys, Missouri Catholic Conference, Missouri Constitutional Conservatives PAC, Missouri NAACP
Poll: SurveyUSA 11/1/2022: 61% support, 28% oppose, 11% undecided
Christina Thompson, with ShowMe Canna-Freedom opposes the bill. "This initiative eliminates nearly all competition through constitutionally protected license caps. Recreational licenses created under the initiative will go straight to established businesses as well, meaning instead of opening up more business opportunities for others, money only goes to those who are already profiting."
North Dakota: Statutory Measure 2, Marijuana Legalization Initiative
Ballot Question: "Initiated Statutory Measure No. 2
This initiated measure would create a new chapter of the North Dakota Century Code. It would legalize the production, processing, and sale of cannabis and the possession and use of various forms of cannabis by individuals who are 21 years of age or older, within limitations as to location; direct a state entity to regulate and register businesses that produce or dispense cannabis for use by individuals aged 21 years or older, and the businesses' agents; permit an individual aged 21 years or older to possess a limited amount of cannabis product; provide protections, limitations, penalties, and employer rights relating to use of cannabis products; and specify that fees are to be appropriated for administration of the chapter."
Supporters: State Rep. Matthew Ruby (R)., Edjon Data Service, GR Holdings OH-ND, LLC, MRT Manufacturing LLC, Marijuana Policy Project, New Approach Advocacy Fund, Pure Dakota, LLC, Strive Life Grand Forks
Opponents: Smart Approaches to Marijuana (SAM)
Poll: Dickinson Press 9/2/2022 (readers poll of Southwest North Dakotans): 39% support, 43% oppose, 18% don't care
The measure allows citizens of North Dakota to grow up to 3 plants for personal use. The money seems to support the bill, but accorded to the limited poll, ND voters might be too conservative to approve the measure. SAM opposes recreational marijuana everywhere.
South Dakota: Measure 27, Marijuana Legalization Initiative
Ballot Question: "An initiated measure legalizing the possession, use, and distribution of marijuana."
Attorney General's explanation (partial): "Initiated Measure 27 legalizes the possession, use, and distribution of marijuana and marijuana paraphernalia by people age 21 and older. Individuals may possess one ounce or less of marijuana. They may also distribute one ounce or less of marijuana without payment or other consideration.
Marijuana plants, and the marijuana produced from those plants, may be possessed under specific conditions. Marijuana plants may only be grown, and the marijuana from those plants may only be possessed, in counties or cities where no licensed retail marijuana store is available or where allowed by county or city ordinances.
Certain violations of the restrictions the measure places on the possession, use, and distribution of marijuana and marijuana paraphernalia are subject to various civil penalties. Individuals under age 21 can attend drug education or counseling instead of paying a civil penalty.
Supporters: 24 members of the South Dakota State Legislature: 20 Democrat, 3 Republican, 1 Independent; Democratic and Libertarian gubernatorial candidates
Opponents: 11 members of the South Dakota State Legislature: all Republican
Poll: Emerson College Polling/The Hill/KELO 10/21/2022: 40% support, 50% oppose, 10% undecided
REFERENCES: Information published by https://www.marijuanamoment.net/ and https://ballotpedia.org were a significant source for this article