On May 2nd, the Pennsylvania House Democratic Policy Committee @PADemPolicy posted on Twitter that it was "in Allentown with @RepSchlossberg for a roundtable on the Evolving Epidemic: Opioids and Treatment Options." Then in a reply to this tweet, wrote "Kratom is widely available but suppresses breathing much the same way as heroin."
As anyone who follows Kratom Science knows, studies have pointed toward kratom alkaloids mitragynine and 7-hydroxymitragynine are partial opioid agonists that signal G protein at the MOR, but do not recruit beta arrestin which is the cause of respiratory depression in classical opioids like heroin.
Conclusions from multiple studies have pointed toward this conclusion. Here is a partial list.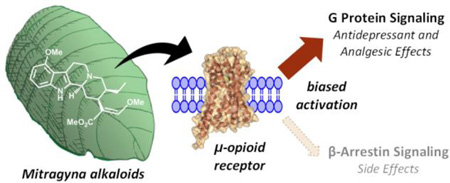 In an interview with Kratom Science, Dr. Lance McMahon, who served as Chair of the Department of Pharmacodynamics, University of Florida College of Pharmacy, said:
…if you look at all of the data, I think it's pretty safe to say that the degree of breathing depression produced by mitragynine is not so great as many of the classical opioids, and in fact if mitragynine is an antagonist at opioid receptors, and some people think it may be under some conditions, it may be able to block the effects of the traditional opioids. So at a minimum, I think the respiratory depressant concerns are less with mitragynine – and I'm going a little bit on the limb when I say that, and that would probably contradict what you just noted on the FDA website.
It can be assumed that the PA House Democratic Policy Committee lifted this disinformation from the FDA website, as referred to in this interview. FDA repeatedly includes "respiratory depression" among its list of side effects of kratom in press releases and on other fda.gov web pages, with no sources cited.