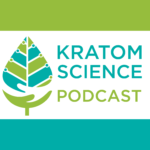 Dr. Jon and Brian explore a study out of Thailand where goats meat goats ate feed supplemented with dried kratom leaves. What effect did this have on the goats body weight, cholesterol, blood, and feed conversion ratio? Even if it does work, will farmers be able to afford kratom as a feed supplement, given the newly legal market in Thailand?
Also we look at a case of serotonin syndrome after a 63 year old man on multiple medications introduced kratom without consulting his doctor. Then we talk about Tom Segura and kratom.
References
Chanjula, P., Wungsintaweekul, J., Chiarawipa, R., Phesatcha, K., Suntara, C., Prachumchai, R., Pakdeechanuan, P., & Cherdthong, A. (2022). Effects of Supplementing Finishing Goats with Mitragyna speciosa (Korth) Havil Leaves Powder on Growth Performance, Hematological Parameters, Carcass Composition, and Meat Quality. Animals : an open access journal from MDPI, 12(13), 1637. https://doi.org/10.3390/ani12131637
Eudaley, S. T., Brooks, S. P., & Hamilton, L. A. (2022). Case Report: Possible Serotonin Syndrome in a Patient Taking Kratom and Multiple Serotonergic Agents. Journal of pharmacy practice, 8971900221116009. Advance online publication. https://doi.org/10.1177/08971900221116009
https://www.kratomscience.com/2022/08/23/comedian-tom-segura-loves-kratom/
Dr. Jonathan Cachat is on social media @jcachat and http://jcachat.com/
Kratom Science is on Facebook.com/kratomscience and Twitter @kratomscience
Music: Captain Bigwheel "Moonrunner"
Kratom Science Journal Club is produced by Brian Gallagher for KratomScience.com
So far we don't do advertising or ask for donations, but please support the Kratom Science Journal Club and Like, Subscribe, Share, Rate, Review, and Comment wherever you listen to podcasts. Thank you!
Disclaimer: None of the content on this or any episode of Kratom Science Journal Club, Kratom Science Podcast, or on any of the pages of KratomScience.com constitutes or should be considered medical claims or medical advice.