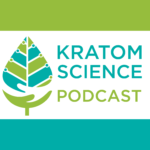 Kailee joins Brian for this month's kratom news. Florida Drug Policy Council considers a kratom ban in the state. A Florida car accident involving a passed out man with a needle in his pocket is blamed on kratom. Big cannabis news: Bill for federal decriminalization of cannabis introduced. WNBA athlete Brittney Griner sentenced to 9 years in Russia for 0.7 grams of vape oil. Study finds association between more potent weed and CUD. DEA sued for access to psychedelics for terminal patients.
References
"Drug Policy Council Considers Kratom Ban" https://thefloridachannel.org/videos/capitol-update-extended-drug-policy-council-considers-kratom-ban/
"Police: Kids jump from moving car in Cape Coral, man driving found unconscious" https://www.winknews.com/2022/07/19/police-kids-jump-from-moving-car-in-cape-coral-man-driving-found-unconscious/
Follow up to previous story: "New bodycam footage from unconscious father crash in Cape Coral" https://www.winknews.com/2022/08/04/new-bodycam-footage-from-unconscious-father-crash-in-cape-coral/
"Bill introduced to Federally Legalize Cannabis in the USA" ..…https://www.kratomscience.com/2022/07/27/bill-introduced-to-federally-legalize-cannabis-in-the-usa/
"Biden: U.S. Won't Rest Until Brittney Griner Returned Home To Serve Marijuana Possession Sentence" [SATIRE] https://www.theonion.com/biden-u-s-won-t-rest-until-brittney-griner-returned-h-1849373440
"Another American Caught With Weed in Russia Sentenced to 14 Years in Prison" …https://hightimes.com/news/another-american-caught-with-weed-in-russia-sentenced-to-14-years-in-prison/
"Kratom in Russia" https://www.kratomscience.eu/2022/01/27/kratom-in-russia/
"New hope for Brittney Griner prisoner exchange" https://www.youtube.com/watch?v=ermU19K1fBw
Levinson L. (2008). Half a gram–a thousand lives. Harm reduction journal, 5, 22. https://doi.org/10.1186/1477-7517-5-22
"Highly potent weed creating marijuana addicts worldwide, study says" https://www.cnn.com/2022/07/25/health/marijuana-potency-addiction-study-wellness/index.html
Petrilli, K., Ofori, S., Hines, L., Taylor, G., Adams, S., & Freeman, T. P. (2022). Association of cannabis potency with mental ill health and addiction: a systematic review. The lancet. Psychiatry, S2215-0366(22)00161-4. Advance online publication. https://doi.org/10.1016/S2215-0366(22)00161-4
"DEA Sued Again Over Refusal To Allow Psilocybin Access For Patients Despite Federal Law" …https://www.marijuanamoment.net/dea-sued-again-over-refusal-to-allow-psilocybin-access-for-patients-despite-federal-law/
Kratom Science is on Facebook.com/kratomscience and Twitter @kratomscience
Music: Risey, "Memories of Thailand"
Kratom Science Podcast is produced by Brian Gallagher for KratomScience.com
So far we don't do advertising or ask for donations, but please support the Kratom Science Podcast and Like, Subscribe, Share, Rate, Review, and Comment wherever you listen to podcasts. Thank you!
Disclaimer: None of the content on this or any episode of Kratom Science Podcast, Kratom Science Journal Club, or on any of the pages of KratomScience.com constitutes or should be considered medical claims or medical advice.