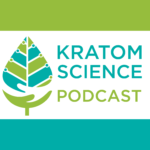 Dr. Jon and Brian take a break from kratom to look at the recently released Netflix documentary series hosted by Michael Pollan, How to Change Your Mind.
In related good news: the DEA backed off its decision to schedule five psychedelics. Hamilton Morris tweets. "Today the DEA withdrew their plan to prohibit DiPT, 4-HO-DiPT, 5-MeO-MiPT, 5-MeO-DET, and 5-MeO-αMT. As opposition mounted, they decided to cancel the hearing. Kratom was the first time public opposition prevented the prohibition of a substance, now we have five more successes!" https://twitter.com/HamiltonMorris/status/1550593819086929921
Dr. Jonathan Cachat is on social media @jcachat and http://jcachat.com/
Kratom Science is on Facebook.com/kratomscience and Twitter @kratomscience
Music: Captain Bigwheel "Moonrunner"
Kratom Science Journal Club is produced by Brian Gallagher for KratomScience.com
So far we don't do advertising or ask for donations, but please support the Kratom Science Journal Club and Like, Subscribe, Share, Rate, Review, and Comment wherever you listen to podcasts. Thank you!
Disclaimer: None of the content on this or any episode of Kratom Science Journal Club, Kratom Science Podcast, or on any of the pages of KratomScience.com constitutes or should be considered medical claims or medical advice.
###