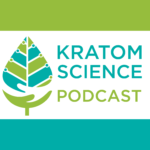 Perhaps the most important paper Dr. Jon and Brian have covered so far, "Understanding Kratom: A Guide for Healthcare Providers" is a comprehensive introduction to kratom for those who provide direct care to kratom consumers, such as physicians or mental health specialists. In this paper spearheaded by past Kratom Science Podcast guest, Dr. Marc Swogger, reasons are listed for why people use kratom, what the possible risks and side effects are, and the damaging effects of drug hysteria and over-emphases in the medical literature on rare adverse events. Physicians then given recommendations for best practices, and urged to foster honesty by adopting a "non-stigmatizing and respectful" stance toward the patient. We consider this guide to be an important step toward eliminating one barrier to healthcare access, and to one day when every kratom consumer may say to their doctor, without fear of retribution, "I consume kratom".
References
The main paper discussed is free to access in its entirety https://www.frontiersin.org/articles/10.3389/fphar.2022.801855/full
Swogger, M. T., Smith, K. E., Garcia-Romeu, A., Grundmann, O., Veltri, C. A., Henningfield, J. E., & Busch, L. Y. (2022). Understanding Kratom Use: A Guide for Healthcare Providers. Frontiers in pharmacology, 13, 801855. https://doi.org/10.3389/fphar.2022.801855
Relevant to this episode and Kratom Science Podcast #81: Dr. Kirsten Smith's "Afraid to Tell the Truth" about healthcare access as a former heroin user https://closler.org/lifelong-learning-in-clinical-excellence/afraid-to-tell-the-truth
Dr. Jon Cachat would like you to know about The Fentanyl Project, fentanylproject.org "Bringing test strips directly to the users most in need…Join us in our mission to reduce Fentanyl fatalities by distributing free fentanyl test kits, educating users about the dangers of mindless consumption patterns, and providing resources for those that are seeking help."
Dr. Jon would also like you to know about The Cannabis Museum, https://www.cannabismuseum.com/, opening soon in Athens, Ohio.
Dr. Jonathan Cachat is on social media @jcachat and http://jcachat.com/
Kratom Science is on Facebook.com/kratomscience and Twitter @kratomscience
Music: Captain Bigwheel "Moonrunner"
Kratom Science Journal Club is produced by Brian Gallagher for KratomScience.com
So far we don't do advertising or ask for donations, but please support the Kratom Science Journal Club and Like, Subscribe, Share, Rate, Review, and Comment wherever you listen to podcasts. Thank you!
Disclaimer: None of the content on this or any episode of Kratom Science Journal Club, Kratom Science Podcast, or on any of the pages of KratomScience.com constitutes or should be considered medical claims or medical advice.