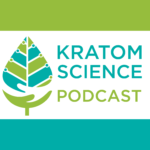 This week we look at very interesting study led by Fredric Schiffer based on this theory of Dual Brain Psychology (DBP). DBP "posits that one brain hemisphere tends to be relatively mature and healthy, while the other hemisphere may be more affected by past traumas and supports a personality that is more prone to immature and/or destructive beliefs and/or behaviors" (Schiffer, et al, 2020). Using a form of light therapy called transcranial photobiomodulation (t-PBM), where beams of Near Infrared Radiation light is carried at specific points over the scalp, in this study and others Schiffer has shown a significant lowering of opioid cravings in many of the test subjects.
REFERENCES
Main Study: Schiffer, F., Reichmann, W., Flynn, E., Hamblin, M. R., & McCormack, H. (2020). A Novel Treatment of Opioid Cravings With an Effect Size of .73 for Unilateral Transcranial Photobiomodulation Over Sham. Frontiers in psychiatry, 11, 827. https://doi.org/10.3389/fpsyt.2020.00827
Definitions:
The Fentanyl Project https://www.instagram.com/thefentanylproject/
Cannabis Museum https://www.cannabismuseum.com/
Dr. Jonathan Cachat is on social media @jcachat and http://jcachat.com/
Kratom Science is on Facebook.com/kratomscience and Twitter @kratomscience
Music: Captain Bigwheel "Moonrunner"
Kratom Science Journal Club is produced by Brian Gallagher for KratomScience.com
So far we don't do advertising or ask for donations, but please support the Kratom Science Journal Club and Like, Subscribe, Share, Rate, Review, and Comment wherever you listen to podcasts. Thank you!
Disclaimer: None of the content on this or any episode of Kratom Science Journal Club, Kratom Science Podcast, or on any of the pages of KratomScience.com constitutes or should be considered medical claims or medical advice.