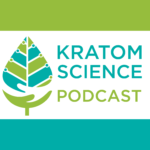 Neuroscientist Dr. Jonathan Cachat and host Brian Gallagher look at the blistering report by Jane Babin released in August 2018: "FDA Fails to Follow the Science on Kratom" (PDF available here https://t.co/G76TVsWdLY?amp=1 ). Babin demonstrates how FDA manipulated data to create a Schedule I justification based on what a former HHS Assistant Secretary of Health Brett Giroir called "embarrassingly poor evidence & data, and a failure to consider overall public health." FDA systematically omitted data, left out instances of polydrug consumption, failed to cite original case reports, and labelled suicides, homicides, and accidents as "kratom related deaths". Since 2012, FDA has REPEATEDLY cited this bad information as justification of import alerts, seizures, and their push to make kratom a Schedule 1 drug. We look at Dr. Babin's report in detail.
Find Dr. Jonathan Cachat on social media @jcachat
Music: Captain Bigwheel "Moonrunner"
The Kratom Science Podcast is produced by Brian Gallagher for KratomScience.com
Disclaimer: There is no content on the Kratom Science Podcast nor on KratomScience.com that in any way constitutes medical claims or medical advice. You should consult a medical professional for medical advice and we believe this sincerely. Take care.