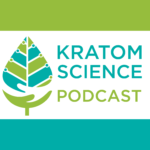 !!!Supporters of the right to consume kratom are encouraged to attend!!!
The Livingston Parish Ordinance Committee meeting
Thursday January 12, 2023 at 5:00 pm
at the Governmental Building
20355 Government Blvd
Livingston LA 70754
in the Livingston Parish Council Chambers.
On the Agenda: Discussion of Kratom prohibition ordinance
Sources brought to the attention of Kratom Science that Sheriff Jason Ard, who proposed the kratom prohibition ordinance that his brother Jeff introduced to the council of Livingston Parish, Louisiana, has been receiving campaign contributions since 2013 from Smith Tank and Steel, a construction contractor who sponsors Life House, a Christian drug rehabilitation center with two locations in the area. Members from Life House testified in favor of kratom prohibition at a hearing at Ascension Parish in August 2022. Some rehabilitation centers are in favor of prohibition as they can receive new clients through the court system. The FAQ page of the Life House website states, "We have developed a relationship with probation departments and will work with the legal system on your behalf."
Plus, Brian talks about the Federal Kratom Bill and state bills to ban kratom in Mississippi.
Kratom Science is on Facebook.com/kratomscience, Twitter @kratomscience, TikTok @kr80mscience
Music: Risey, "Memories of Thailand"
Kratom Science Podcast is produced by Brian Gallagher for KratomScience.com
So far we don't do advertising or ask for donations, but please support the Kratom Science Podcast and Like, Subscribe, Share, Rate, Review, and Comment wherever you listen to podcasts. Thank you!
Disclaimer: None of the content on this or any episode of Kratom Science Podcast, Kratom Science Journal Club, or on any of the pages of KratomScience.com constitutes or should be considered medical claims or medical advice.