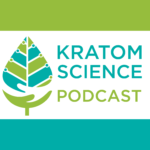 Jon Griggs was involved in a high profile whistleblower case after he was attacked for exposing a heroin ring in a prison. He's now challenging the events around the Marshall Price case. Marshall Price died in prison from injuries that are consistent with him being beaten to death. A man with no history of violent crimes, Price overcame a heroin addiction with the help of kratom. Griggs put in an open records request for police camera footage of Marshall Price's arrest weeks before Price was killed in prison. Jon talks about the reasons why Marshall was possibly beaten to death.
Jon Griggs is @batchkratom on twitter and runs the reddit https://www.reddit.com/r/smallbatchkratom/
Kratom Science is on Facebook.com/kratomscience and Twitter @kratomscience
Music: Risey, "Memories of Thailand"
Kratom Science Podcast is produced by Brian Gallagher for KratomScience.com
So far we don't do advertising or ask for donations, but please support the Kratom Science Podcast and Like, Subscribe, Share, Rate, Review, and Comment wherever you listen to podcasts. Thank you!
Disclaimer: None of the content on this or any episode of Kratom Science Podcast, Kratom Science Journal Club, or on any of the pages of KratomScience.com constitutes or should be considered medical claims or medical advice.