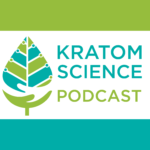 My guest this week is the Boston Kratom Guy, Mike Oversteet. Mike has a podcast called the Kratom Guy Show. He's an outspoken kratom warrior. He's not only a kratom vendor, he's also a client. The third guy named Mike we've had on the show. Ladies and gentleman, Mike Overstreet, the Boston Kratom Guy….
For more information on all things kratom, see KratomScience.com
Music: Risey, "Memories of Thailand"
Written and produced by Brian Gallagher
Disclaimer: There is no content on the Kratom Science Podcast nor on KratomScience.com that in any way constitutes medical claims or medical advice. You should consult a medical professional for medical advice and we believe this sincerely. Take care.