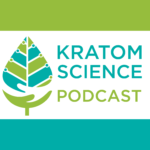 Dr. Jonathan Cachat is a neuroscientist and expert in psychopharmacology, who has extensively studied the effects of psychoactive substances on zebrafish. Dr. Cachat was involved in pioneering the first ever cannabis lab technician program at Hocking College in Ohio. He is currently involved in digitizing pre-prohibition research for the Cannabis Museum in Cincinnati. Dr. Cachat is active in promoting sound public policy that would allow kratom, cannabis, and psychedelics to be studied and utilized to their full potential.
Twitter @jcachat
[email protected]
http://jcachat.com/
http://ccvresearch.com/
https://www.cannabismuseum.com/
https://www.hocking.edu/laboratory-sciences
Disclaimer: There is no content on the Kratom Science Podcast nor on KratomScience.com that in any way constitutes medical claims or medical advice. You should consult a medical professional for medical advice and we believe this sincerely. Take care.