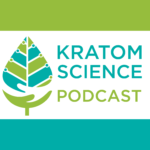 Stephanie Van Dyke was on her way to a professional career in rodeo horse riding, until she had an accident, which would give her chronic pain for the rest of her life. As a result, she got prescribed and hooked on opiate pain pills. Her opiate addiction took 10 years away from her life and she lost custody of her children. Six years ago Stephanie discovered kratom and it helped her break that addiction… This is Stephanie Van Dyke and this is her kratom story.
Music: Risey "Memories of Thailand"
The Kratom Science Podcast is written and produced by Brian Gallagher for KratomScience.com
Disclaimer: There is no content on the Kratom Science Podcast nor on KratomScience.com that in any way constitutes medical claims or medical advice. You should consult a medical professional for medical advice and we believe this sincerely. Take care.