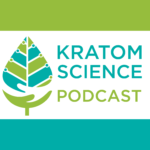 My guest is Kami Ann Davis. Kami was in a rafting accident in her 20s that led to a life of chronic pain.. She went on to become a nurse. The physical strain of nursing combined with the opioid medications for her chronic pain led her to search for an alternative. Kami discovered kratom has become an advocate for the plant that she says provides focus, energy, as well as pain relief. This is Kami Ann Davis, and this is her kratom story.
Kami's article "Kami Davis: I Got My Life Back After 20 Years by Taking Kratom" for Alternative Pain Treatment Network. https://www.paintreatmentdirectory.com/inspiring-stories/kami-davis-i-got-my-life-back-after-20-years-by-taking-kratom
Kami's kratom advocacy group is Southeast Beautiful https://southeastbeautiful.com/
Music: Risey, "Memories of Thailand"
Kratom Science Podcast is written and produced by Brian Gallagher for KratomScience.com
Disclaimer: There is no content on the Kratom Science Podcast nor on KratomScience.com that in any way constitutes medical claims or medical advice. You should consult a medical professional for medical advice and we believe this sincerely. Take care.