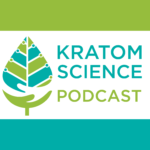 Brian covers his trip to Athens, Ohio in April for a visit to the Cannabis Museum. The museum, founded and curated by Don Wirtshafter with the help of many including Kratom Science Journal Club co-host Dr. Jon Cachat, displayed its first exhibit "Hemp, Hackles, and History". While Brian was there, the museum parking lot was grounds for "Community Hemp Fair" featuring hemp farmers, vendors, music, and speakers.
Do yourself a favor and visit Athens, Ohio to see the Cannabis Museum https://www.cannabismuseum.com
Speakers in this episode:
Kratom Science is on Facebook.com/kratomscience, Twitter @kratomscience, TikTok @kr80mscience
Music: Risey, "Memories of Thailand"
Kratom Science Podcast is produced by Brian Gallagher for KratomScience.com
So far we don't do advertising or ask for donations, but please support the Kratom Science Podcast and Like, Subscribe, Share, Rate, Review, and Comment wherever you listen to podcasts. Thank you!
Disclaimer: None of the content on this or any episode of Kratom Science Podcast, Kratom Science Journal Club, or on any of the pages of KratomScience.com constitutes or should be considered medical claims or medical advice.