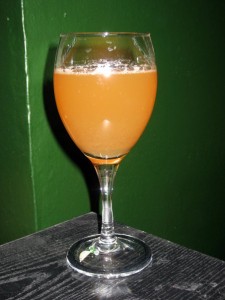 While many people like the "toss and wash" method of kratom consumption, making it into a tea is a much more pleasant experience for many. The taste can be pretty bitter, but with the right preparation it's comparable to an extremely potent green tea flavor.
Start by measuring out between 1 teaspoon of powdered leaf. Using an extract is not recommended, as the hot water may break down some of the alkaloids, there's no added benefit, and it's more expensive. Boil 2-4 cups of water. The more water you use, the less strong the flavor, but as long as you drink it all the effects will be exactly the same.
Put the kratom powder into a large cup or container with a pour lip, and pour the boiling water on top. Stir until it is thoroughly mixed. Be sure there aren't any clumps of dry powder. I highly recommend adding sugar, artificial sweeter, or honey (honey works the best to cut the bitterness), and stir. If using artificial sweetener, 2 packets is a good starting amount. Let sit until cool (at least 15 minutes), stirring occasionally.
Once cooled, allow the powder to settle to the bottom. Pour the tea into a drinking cup, and enjoy! At this point you can add more sweetener to taste, or add water or ice cubes to dilute the flavor. As long as you drink all of the liquid, the effects will be the same.