With Kratom, Quality Is Everything
How a vendor markets their kratom is a good indication of the level of confidence they have in their own product. If a vendor emphasizes low price, you can be assured you're buying a low quality product. If a vendor markets kratom as a "legal high", they're demonstrating a fundamental misunderstanding of how kratom works, not to mention a disrespect for the plant. It would be no surprise if a vendor marketing kratom as an "opium alternative" would be caught selling unnatural adulterated kratom.
Packaging is also an indicator. You don't buy quality kratom in ziplock bags. I don't know about you, but neon-colored trucker-speed style packaging doesn't scream "quality" to me. Some large wine manufacturers sell everything from high end pinot noir to "bum wine" – and it's reflected in their choice of labeling. Some people like cheap wine, but there's no room for cheap kratom. A kratom vendor who has respect in their product will reflect that in their packaging.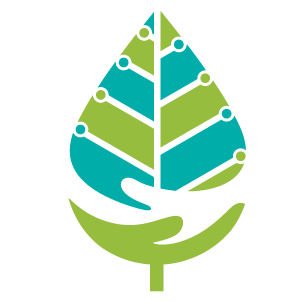 Kratom Science Tip: Various kratom products have started appearing in head shops across the United States. They either come in a bag of powdered leaf, or more commonly in a package of capsules. The capsules are sometimes just powdered leaf, in which case they may barely be enough for a small dose and likely cost upwards of $20.

When they do contain extract, often it's a weak extract requiring in some cases every capsule to be consumed to get any effects.
Kratom Capsules and Tablets | Best Value Powdered Leaf Kratom
For some, kratom powder is a hard pill to swallow. Luckily there's a great source for high quality kratom capsules and tablets. Tested for contaminants, heavy metals, and alkaloid content, Nectar Leaf offers great pricing on consistently high quality kratom in capsule, tablet and powdered leaf form. Look for great pricing and the best bang for your buck on high quality Bali and Red Vein leaf.
You'll also find a large variety of extracts from the speedy ISOL-8 to the famous Gold Reserve capsules. While extracts are available in easy to use 00 capsule form, they offer some of the more popular ground leaf such as Bali, Maeng Da, and Red Vein Kali capsules in both 00 and 000 capsules.
Nectar Leaf also offers kratom shipping to Mexico and Canada. Kratom in Mexico has slowly been increasing in popularity over the last few years. Fortunately, Kratom and any of its active elements, Mitragynine and 7-hydroxymitragynine, have not been added to any list of controlled substances in Mexico. This means that kratom is completely legal for you to carry and use in Mexico and Nectar Leaf is one of the largest suppliers of kratom to Mexico!
Highest Quality Ground Leaf Kratom
Experience counts. Anyone posting about kratom online will surely be inundated with offers from Indonesian suppliers – none of whom are vetted for quality or safety. Unlike many "pop up" vendors, Get Kratom has been in business since 2007 and is well established. They have high quality kratom at affordable prices, and reliably ship same day. Their customer service and support is also top notch and the staff are very familiar with the products they carry.
As the kratom industry grows, big business kratom vendors want to sell massive amounts of kratom. In any industry, a large economy of scale sacrifices quality. Think Olive Garden vs. an independent family owned Italian restaurant. Think Budweiser vs. craft beer. Small, experienced vendors who buy kratom by the box instead of the truckload can assure that each package contains the best quality product, and quality isn't sacrificed on the assembly line for maximized profits. Get Kratom is a small Pittsburgh business with over a decade of experience in the kratom world.
Shipping speed is also a factor if you don't want your kratom sitting in a hot delivery truck for weeks on end. All kratom powder from Get Kratom is tested to ensure naturally occurring alkaloid content, free from contaminants, adulterants, or heavy metals common in lower quality kratom. They also go the extra mile to pack their product in vacuum sealed, moisture-barrier bags that ensure freshness.
It is important to do your research and learn about how to approach kratom responsibly. Vendors are often unable to answer questions about particular strains so we encourage you to seek advice from others on forums such as this one. There is a growing field of research available on the effects of kratom.
It's also the case that the head shop employees know little of kratom, marketing it as a sexual enhancement pill (which it's actually pretty poor at).
Online vendors, on the other hand, are forced to compete more on quality, especially with the wide range of forums critiquing the quality from various vendors. They have a reputation to maintain, and are forced to compete with all the other online vendors, whereas headshops often have little local competition.
The only downside to online vendors is that they must sell kratom as "not for human consumption" due to it not being approved by the FDA and on their Generally Recognized as Safe (GRAS) list.
Headshop employees have the luxury of being able to just tell a customer about how to consume it, but online stores tend to be weary of this risk. This in no way means that kratom is unsafe, but it often confuses customers.
Have more questions about kratom? Find Out More About Ground Leaf Kratom OR Kratom Capsules and Tablets.