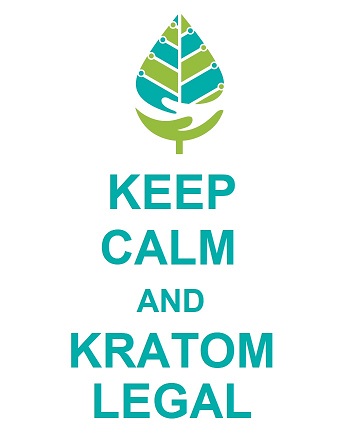 The Food and Drug Administration (FDA) issued an import alert on kratom in 2012, giving the agency the legal right to seize imports. The justification for the alert was based on laughably flimsy evidence, including nine deaths in Sweden of a product called "Krypton", that contained toxic levels of O-desmethyltramadol (Babin, 2018).
Since then, the FDA has created news events and social panics by seizing moderately large shipments of kratom and announcing the seizures via press release. This creates the impression in the public that kratom is illegal or dangerous. War on Drugs 101 dictates moral panics create more trust in authority than usual, clearing the path for unethical and unjustified prohibition, seizure, and criminalization of citizens.
Unfortunately, some who are familiar with kratom also panic in response to these events. Nefarious vendors obfuscate legal facts, and blast out urgent messages over the internet encouraging consumers to part ways with their money by stocking up before the government comes to take their kratom away. "Get 'em while they last!" It's particularly cruel to inflict panic-for-profit on a community with many members who suffer from trauma, PTSD, bipolar, past addiction, chronic pain, anxiety, and depression.
This latest seizure is nothing new, and the press release to go along with it is pretty much a word-for-word copy of another statement released five years ago.
kratom is a new dietary ingredient for which there is inadequate information to provide reasonable assurance that it does not present a significant or unreasonable risk of illness or injury; therefore, dietary supplements containing kratom are adulterated under the FD&C Act.
The above quote was from a January 6, 2016 press release.
The following quote is from the May 21, 2021 FDA press release on the most recent seizure of 34,000 kilos in Ft. Meyers, FL:
"kratom is a new dietary ingredient for which there is inadequate information to provide reasonable assurance that it does not present a significant or unreasonable risk of illness or injury; therefore, dietary supplements and bulk dietary ingredients that are or contain kratom are adulterated under the Federal Food, Drug, and Cosmetic Act."
They decided to spell out "FD&C" this time.
Shipment seizures of dietary supplements are a routine enforcement task of the FDA, carried out by US Marshals. Large kratom shipments have been seized infrequently, despite several tons that arrive to American ports each month from Indonesia. FDA lists on its website one seizure in 2014, two seizures in 2016, one in 2018, and this most recent seizure in May 2021. Despite these seizures, there have only been temporary slowdowns in the kratom supply. That's why the FDA so desperately wants the plant to be placed on Schedule I.
There are 94 marshals and 3,953 deputy marshals and criminal investigators in the United States Marshals service, and they have other things to do besides seize kilos of tea, like chase fugitives, search for missing children, and transport federal prisoners. The DEA has no power to seize unadulterated kratom. Other than in states, counties, and cities where kratom is banned, state and local police do not have the power to seize unadulterated kratom. Every law enforcement officer in the country would have the right to confiscate kratom if it was placed on Schedule I.
In 2016 the FDA submitted a 3-Factor Analysis to the Drug Enforcement Agency (DEA) recommending kratom be classified as a Schedule 1 drug. The DEA announced its intent to schedule, but in response to a massive pro-kratom grassroots advocacy campaign, rescinded this decision.
In 2018, Department Health and Human Services (HHS) Assistant Secretary for Health Brett Giroir sent a letter to DEA rescinding any scheduling recommendation put forth by the FDA (HHS has the authority to do so, as the FDA is an agency within HHS). Giroir concluded that "the level of scientific data and analysis presented by the FDA and available in the literature do not meet the criteria for inclusion of kratom or its chemical components in Schedule I". Giroir warned a ban would present "a significant risk of immediate adverse public health consequences for potentially millions of users" and mentioned the "stifling effect of classification in Schedule I on critical research needed".
The DEA currently has no intent to schedule kratom. As far as we know, HHS's official stance remains Giroir's stance, that there is not enough evidence to schedule. Current Assistant Secretary for Health at HHS, Rachel Levine, has not said anything about plans to recommend a ban. Dr. Levine is considered a cannabis advocate, which could bode well for the kratom community. She played a key role in expanding health conditions by which Pennsylvanians could qualify for medical cannabis.
FDA's justification for a kratom ban involved omitting data from original case reports when entered into the FDA Adverse Events Reporting database (FAERS), such as concurrent toxic levels of substances found in toxicology reports. Duplicate case reports of the same deaths were included in the original 44 deaths FDA claimed were "kratom related". FDA failed to properly cite original reports, in one case referred to the authors by their first names only. Listed as "Kratom Related Deaths" were suicides, homicides, and accidents. This is all explained Jane Babin's report "FDA Fails to Follow the Science on Kratom", released August 2018, the same month as the Giroir letter.
On the evening of Friday, May 21, FDA Commissioner of Food and Drugs Janet Woodcock and former FDA head and current Pfizer board member Scott Gottlieb posted coordinated tweets touting the latest seizure as a protective measure for public health. Dr. Woodcock referred to the same poorly evidenced negative effects claims FDA made in its attempt to justify a ban. Gottlieb complained of being "prevented by HHS from moving forward with the scheduling of Kratom". Giroir responded:
In nearly a decade since the first FDA import alert, millions of Americans have continued to have access to kratom. If the FDA had the resources to seize every shipment, they would have done so long ago.
The FDA should do its job and treat kratom like any other dietary supplement, or food, or however they want to classify it, and truly protect the public by ensuring access to uncontaminated and unadulterated kratom.
###
Food and Drug Administration. (2016). US Marshals seize dietary supplements containing kratom. FDA news release. https://www.fda.gov/news-events/press-announcements/us-marshals-seize-dietary-supplements-containing-kratom
Food and Drug Administration. (2021). FDA Announces Seizure of Adulterated Dietary Supplements Containing Kratom. FDA news release. https://www.fda.gov/news-events/press-announcements/fda-announces-seizure-adulterated-dietary-supplements-containing-kratom
Giroir, Brett. Brett Giroir to Uttam Dhillon. August 16, 2018. Public document available here https://www.kratomscience.com/2021/02/12/full-text-of-2018-hhs-letter-to-dea-rescinding-kratom-ban-recommendation/