Drew Turner is the US Navy veteran who served in Iraq and appeared in the kratom documentary on Netflix, A Leaf of Faith.
Facing financial troubles as a result of his disabilities, Drew found out on August 29 that he might be facing eviction. On top of all this, Drew is currently undergoing chemotherapy for cancer. On November 21st, he was evicted from his home in Hyattsville MD, near Washington DC, by the Department of Veterans Affairs (the VA). The sheriff's department at one point had their guns drawn on a friend. A crew that showed up for the eviction was allowed to pull out and destroy Drew's furniture.
Drew talked to Kratom Science last year about how kratom helps him live with the disabilities he contracted during his service, including PTSD, chronic pain, and Meige syndrome, a rare movement disorder. Doctors suspect his cancer and possibly his movement disorder was caused by burn pit exposure during his 2008 deployment in Iraq. Burn pits are huge trash piles containing everything from chemicals to plastics burned by the military for waste disposal.
On November 12, the Department of Housing and Urban Development (HUD) put out a press release boasting "Since last year, 793 more veterans now have a roof over their heads". HUD continues:
This year's estimate finds 37,085 veterans experienced homelessness in January 2019, compared to 37,878 reported in January 2018

– from HUD No. 19-163, bold is theirs
The Department of Veterans Affairs page titled "Homeless Veterans" links to the above HUD release with the headline "Trump Administration Announces Continued Decline In Veteran Homelessness". Despite the fact that we just saw the VA literally make a veteran homeless, there are plenty of 1-800 numbers, crisis hotlines, mailing lists, and donation buttons on va.gov/homeless. The VA tells us "No Veteran Should Be Without a Place to Call Home", and says its "committed to ending homelessness among Veterans." They do not include "refraining from tossing them out of their homes" as one of the folds in their threefold focus.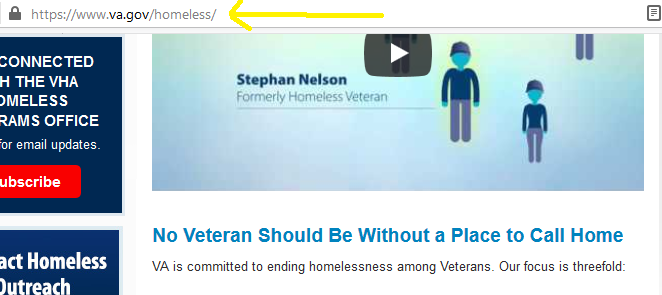 Here again are the links where you can donate directly to Drew Turner:
And we'll leave you with this quote from our interview from October 2018:
KratomScience: This can be kratom related or not. But as a military veteran, what is your opinion on why we don't, as a country, ensure that so many veterans get the help they need? You'd think a bill to allow veterans access to the best available healthcare would get overwhelming majority support in Congress. What's wrong with the system that veterans have to struggle or, as you did, turn to alternative means to treat themselves?

Andrew Turner: Much of that is purely political. Everyone wants to be the ones to solve it. Most though have a hard time accepting that others may have the solutions and so refuse to support each other across political aisles. We are far more interested in making war than we are addressing the outcomes from that, rises in disabled veterans dealing with mental health issues and a lack of access to proper care. That eventually leads to the rise we have seen in suicides, substance abuse, homelessness, etc. If we can't as a country focus on better care for veterans we need to stop sending them off to war.
###