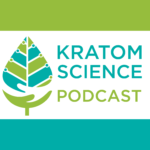 For #29 of Kratom Science Journal Club, JC and Brian look at a 2019 report on toxicological events having to do with mitragynine. Does mitragynine increase the effects of other drugs? How toxic is kratom on its own? Other alkaloids have commonly been counted as mitragynine, so what are the ramifications? All this and other "medicolegal" issues.
Plus, we talk about the Cannabis Museum in Athens Ohio. When will it open? Probably not on 4/20, but close enough.
References
Papsun, D. M., Chan-Hosokawa, A., Friederich, L., Brower, J., Graf, K., & Logan, B. (2019). The Trouble With Kratom: Analytical and Interpretative Issues Involving Mitragynine. Journal of analytical toxicology, 43(8), 615–629. https://doi.org/10.1093/jat/bkz064
Takayama H. (2004). Chemistry and pharmacology of analgesic indole alkaloids from the rubiaceous plant, Mitragyna speciosa. Chemical & pharmaceutical bulletin, 52(8), 916–928. https://doi.org/10.1248/cpb.52.916
Quote from Dr. Abhisheak Sharma from Episode #45 of the Kratom Science Podcast https://www.kratomscience.com/podcast/45-dr-abisheak-sharma-pharmacokineticist-and-kratom-researcher/
Dr. Jonathan Cachat is on social media @jcachat and http://jcachat.com/
Kratom Science is on Facebook.com/kratomscience and Twitter @kratomscience
Music: Captain Bigwheel "Moonrunner"
Kratom Science Journal Club is produced by Brian Gallagher for KratomScience.com
So far we don't do advertising or ask for donations, but please support the Kratom Science Journal Club and Like, Subscribe, Share, Rate, Review, and Comment wherever you listen to podcasts. Thank you!
Disclaimer: None of the content on this or any episode of Kratom Science Journal Club, Kratom Science Podcast, or on any of the pages of KratomScience.com constitutes or should be considered medical claims or medical advice.