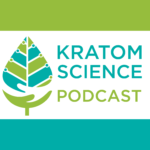 My guest is Suzette Prutsok from Southern California. Suzette is an abstract artist and screenwriter. She was addicted to opiates for years, and after a couple attempts, got sober and made a profound change in her life with the help of kratom. This is Suzette Prutsok, and this is her kratom story.
Suzette Prutsok's art can be seen on Instragram @lagtime_art
Twitter @SuzetteLPrutsok
Music: Risey, "Memories of Thailand"
Written and produced by Brian Gallagher for KratomScience.com
Disclaimer: There is no content on the Kratom Science Podcast nor on KratomScience.com that in any way constitutes medical claims or medical advice. You should consult a medical professional for medical advice and we believe this sincerely. Take care.